Some terrific new features are about to arrive for Microsoft's SharePoint Online and OneDrive solutions. They're sure to take your productivity to a bold new level.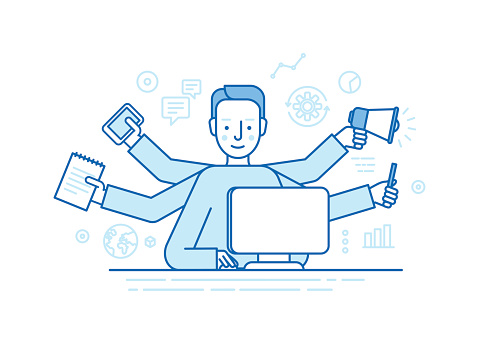 To say that technology has changed the way businesses operate is something of an understatement, even if they weren't "techie" businesses to begin with.
SharePoint Online makes it easier to store, share and manage digital information.
OneDrive for Business is a similar option and allows you to store, sync and share work files from anywhere, on any device, at any time.
Both use a collection of cloud and web-based resources that would have seemed like something out of a science fiction film even a decade ago!
Thanks to solutions like these and others, suddenly "productivity" and "geography" are no longer as closely tied together as they once were. If you're in the middle of an important product launch, but also happen to be halfway around the world, you no longer have to wait until you're back in the office to get things done. You can be just as productive while sitting in an airport lounge waiting for your flight to take off as you can at your desk in the office.
The best part of all is that because these options are cloud-based, they're being updated all the time to become even more valuable than they already were. For example, in just a few short weeks, Microsoft is going to begin adding support for special characters like "#" and %" to both SharePoint Online and OneDrive for Business that enterprise users, in particular, will no doubt be thrilled about.
The Addition of "#" and "%"—What's the Story?
Early in 2017, Microsoft announced that they were adding support for special characters like "#" and "%" for file and folder names across the document libraries that you're already creating in SharePoint Online and OneDrive for Business. This is something that we've long been clamoring for and will begin rolling out in October.
This will give you the ability to create, store and sync files containing these special characters with greater ease than ever before – regardless of whether they're used as a prefix or suffix in a particular file or folder name.
This is a small but essential change, as it gives you a greater level of control over how files and folders are created in line with your own in-house organizational practices. Other solutions and even other operating systems have long supported characters like "#" and "%" in this way, so their addition to SharePoint Online and OneDrive for Business is a welcome addition.
Savvy users are no doubt already aware that this feature has actually been available in an "opt-in" capacity since earlier in 2017. Starting in October, this feature will be turned on by default for those already using these solutions. The total global rollout is expected to be completed around March of 2018, along with Office 365 Roadmap ID 14656.
Do You Need More Time to Prepare?
Because this feature will be enabled by default in just a few short weeks' time, some may need more time to prepare their in-house methods for the adjustment. Thankfully, this feature also has administrative controls that allow you to disable it at will, and enable again.
If you and your team need additional time to prepare for the change, go into the administration panel on your deployment and configure the feature to be "off by default" by the end of September 2017. Then, when the global rollout completes, you can go back in and enable it whenever you're ready.
Guest Compatibility
Another new feature that's slowly making its debut involves guest compatibility for Teams, something that affects not only SharePoint Online and OneDrive for Business, but all the apps in the Office 365 productivity suite. Now you can add guest accounts for your pre-configured Teams at will so they can work under the same policies and protections as regular members.
This is perfect for people who want to bring a client or a new employee into the fold on a temporary basis, giving them access to certain resources in a limited capacity without making them a full-fledged member. Teams was originally launched in March of 2017 as Microsoft's alternative to other workplace communication applications, with Slack being perhaps the most prominent example.
With the already robust feature set and support for options like special characters, and more being added all the time, it's easy to see why SharePoint Online and OneDrive are widely used by businesses and other professionals all over the world.
If your business in Washington needs assistance with SharePoint Online, OneDrive, or other Microsoft solutions, please don't delay. Contact Intelice Solutions today at (301) 664-6800 or Info@Intelice.com. We can help you accomplish your goals with the right IT solutions.