Intelice Solves Irritating Technical Issues for Maryland Sports Software Business
PrestoSports in Rockville, Maryland, hosts the official sports websites for over 900 different colleges and universities.  They offer a complete sports-technology platform, including websites, mobile apps, e-commerce, statistics, and other dynamic and user-friendly features.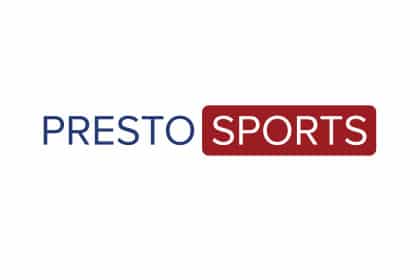 Everything that PrestoSports does relies on a solid technology infrastructure. If any computer is down or performing poorly, it means an unhappy customer, a lost sale, or delayed projects.
The Situation: Computers with Poor Performance Taking a Toll on Business
PrestoSports has a big job – maintaining a web-presence platform for hundreds of student sports programs across the country. With such a large job to do, fixing an employee laptop quickly became a secondary job objective. The result was that poorly performing laptops or apps that weren't addressed in a reasonable time frame and laptop failures started to impact critical projects.
As a software business, PrestoSports knows a lot about technology. However, their internal team realized they were spending way too much of their time trying to manage laptop failures and troubleshooting on other employee devices. They soon understood that they'd be better off to let a managed services provider take control of tech maintenance and support to keep business moving.
The Solution: Partnering with Intelice to Resolve Frustrating Technical Issues
"We reached out to Intelice Solutions because they had performed some previous networking work for us when we moved into a new office," says Segre Knystautas from PrestoSports. "We needed a fast solution for this problem, and from our previous experience with Intelice, we knew that their team would come through."
The Intelice onboarding team worked efficiently to:
Evaluate the current infrastructure and determine the scope of the work,
Migrate all PrestoSports data onto the Intelice remote management platform,
Identify laptops that were overdue for replacement,
Refreshed the PrestoSports hardware infrastructure, and
Implement regular updating of software licensing.
The Outcome: Technical Difficulties Resolved and A Supportive, On-Going IT Partnership
"Since working with Intelice, our management team isn't interrupted when someone's laptop is doing something weird," says Knystautas from PrestoSports. "Additionally, I don't have to hear second or third-hand that someone's laptop has been unusable for months, with nothing being done about it.  Now we have someone we can turn to 24-7 to get things fixed fast!"
"I would definitely recommend Intelice Solutions to other businesses in the DC Metro Area," adds Knystautas. "The service Intelice provides is great, and works for us – we're sticking with it!"
No matter the products you use, Intelice can solve your most irritating technical issues. Their professionals have experience with Microsoft, Apple, Google and more. Don't suffer from suboptimal IT services and solutions. Contact Intelice Solutions today to ensure you can get the most out of your technology. (301) 664-6800 or info@intelice.com.