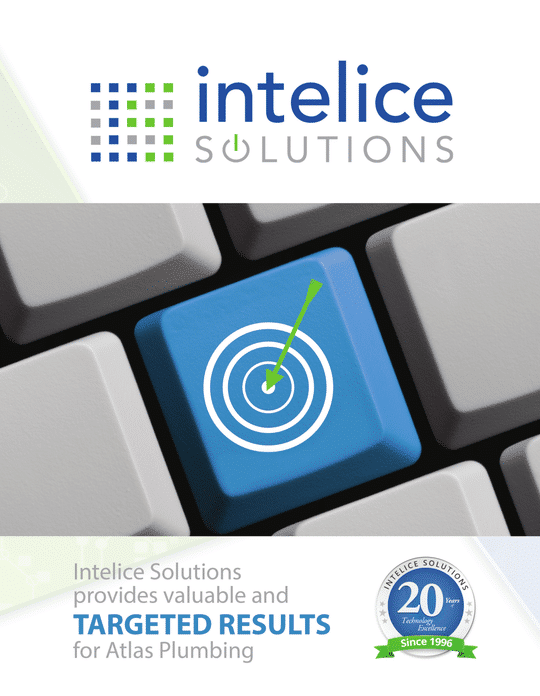 Intelice Solutions provides valuable and targeted results for Atlas Plumbing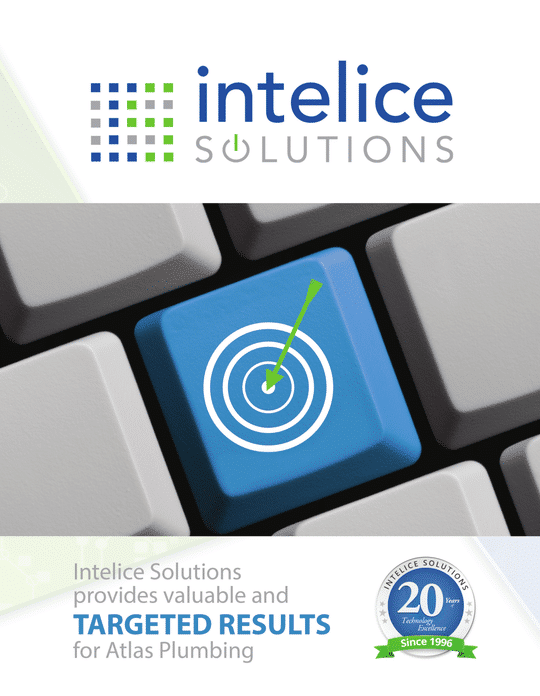 After developing a great professional relationship over many years, Intelice Solutions continues to provide Atlas Plumbing with successful strategic management to help increase their business prosperity.
Atlas Plumbing, located in northern Virginia, installs plumbing in 3500+ homes a year for new residential construction projects. Atlas Plumbing works closely alongside the construction teams. Atlas Plumbing's Orval Bonds says "We require constant communication with the builders. We need IT for creating and sharing plans, taking and making payments, ordering supplies, facilitating project schedules, etc."
Intelice Solutions has been Atlas Plumbing's service provider for many years. Originally Atlas Plumbing was using in-house servers. Their previous IT provider had equipped them with incompatible computer systems and disorganized worksheets. Atlas Plumbing's Orval Bonds comments "Intelice came in with a more comprehensive, integrated approach to our operational system and really cleaned things up for us."
The Situation: A need for comprehensive and cohesive IT solutions
Intelice Solutions furnished Atlas Plumbing with hosting, cloud services and Microsoft Office 365. Intelice Solutions provided them with a solid network infrastructure, laptop set up and offered them strategic advisory services. Atlas Plumbing then decided to expand their services with Intelice Solutions and brought them on for accounting and payment support, since each home they install is a separate job. Bonds notes "They have made it awesome for us to track from job startup, progress as it happens and have also tacked in a financial system that has been a huge help for us."
Intelice Solutions has handled all the updates since these systems were implemented. Bonds states "They really handle things in a controlled and managed fashion. They never impose technology that we don't need on us, they sized it for us. They got to know our people and exactly what they needed." Intelice Solutions helped Atlas Plumbing with any changes that they were faced with. "They made it seem easy and less daunting."
The Solution: Relying on Intelice Solutions for unique and specialized services
Intelice Solutions has created a fantastic business relationship with Atlas Plumbing. According to Bonds, Intelice Solutions maintains a quality staff and hold themselves to a high standard. "If things aren't working on a daily basis, they are a phone call or email away. They are always there for you, on vacation, after hours, across the country. You always can get someone on the phone for support." Bonds continues "We're not a multinational company, they know what we can afford and they respect it. They really know how to balance economic value with what they deliver." In addition to their everyday IT needs, Atlas Plumbing continue to use Intelice Solutions for:
Effective and reliable cloud services – The experts at Intelice Solutions can implement the right cloud solution for any business.
Exceptional financial solutions – With years of experience in the accounting and financial sector, Intelice Solutions brings unparalleled expertise to their financial systems.
Strategic advisory services – Intelice Solutions possesses the technical knowledge and industry experience to provide business advisory services to assist in planning for the future.
Atlas Plumbing has recommended Intelice Solutions to other professionals in all industries, but they think twice before recommending them to a direct competitor. Bonds reveals "Intelice is a competitive advantage to us. They delivered us a solution that sets us apart from our competitors." Bonds believes that it can be hard for managed service providers to grow with their clients and stay relevant since there is a lot of competition for resources. "I think Intelice is handling that pressure beautifully. They know how to grow and develop with technology and their clients."
Click here to download the entire report.
IT strategy and implementation can impact every decision within a company. Intelice Solutions offers distinctive and innovative services, giving their clients the ability to thrive in the ever-changing business world. To find out how our services can help your business, contact us today at Info@Intelice.com or (301) 664-6800.