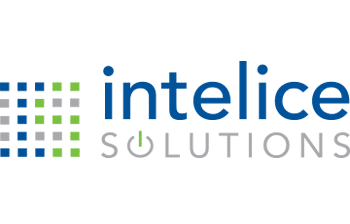 Intelice Solutions provides Deerfield Construction Group, Inc. with a more efficient and effective IT system
When Deerfield Construction Group, Inc. needed to upgrade their outdated computers and software they chose Intelice Solutions to overhaul their entire system, equipping them with faster, up-to-date hardware.
Deerfield Construction Group, Inc. is a general contractor specializing in commercial renovations, with a specific focus on medical equipment installation. Most of their communication with clients and potential clients is done through email. Information technology is imperative to them. Deerfield Construction's Mary Alice Mullen explains "We utilize software and electronic files in these communications and for record-keeping purposes."
Deerfield Construction was using computers that were outdated and insufficient for their current needs. They were using a dial-up internet connection which was sluggish. They were also running a previous version of Sage Timberline Office software that was in much need of an upgrade. Deerfield Construction initially enlisted the help of Intelice Solutions based on a personal recommendation.
The Situation: A need for a completely modernized IT system
Intelice Solutions assessed, enhanced and improved Deerfield Construction's IT hardware and software situation. They utilized a selection of hosting, hardware and MSP totalcare solutions. The result was an excellent, long lasting relationship with their client.
Deerfield Construction has 7 PCs and 6 laptops that need to be fully operational at all times. Mullen states "Intelice Solutions monitors each computer to avoid issues, completes all necessary updates and keeps us working without interruption."
The Solution: Partnering with Intelice Solutions for reliable and trusted service
Deerfield Construction is pleased with the results they have received from Intelice Solutions. According to Mullen "Deerfield Construction has always received prompt and professional service regarding every issue." Intelice Solutions continue to offer Deerfield Construction:
Consistent and dependable managed support – providing the flexibility to meet Deerfield Construction's specific IT needs
IT systems monitoring – the first line of defense against unstable or unexpected events that can affect the network
Microsoft Office 365 – enabling secure and effortless accessibility of files across all devices
Deerfield Construction recommends Intelice Solutions to other general contractors based on their experience with them. Mullen comments "They have always provided informative direction regarding any purchases or upgrades we have pursued. We have always received prompt and courteous service from the technicians and support staff."
Intelice Solutions are committed to delivering unsurpassed services to Deerfield Construction to increase their operational efficiency. Contact Intelice Solutions today at Info@Intelice.com or (301) 664-6800 to discuss with us how our service and support team can help your business too.