How safe is your physical property, data, trade secrets & other valuables at your home or business? High & low tech together can secure it all.
It's typically just a matter of time before any security system can be defeated. Eventual obsolescence, however, is no reason to give up on feeling secure. Just use our high- and low-tech tips, listed below, to keep safe all that you value.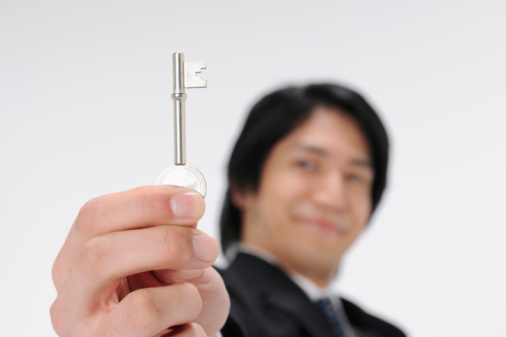 The Internet of Things: Convenient for Whom?
The continuing advance of wireless connectivity, including apps, and systems to remotely manage your home online, provides the utmost convenience for users on both sides of the fence. The pure convenience for home and business owners and for criminals. Being fully able to manage your physical world digitally, at a distance, means there's a community of thieves and hackers out there, busily trying to reverse-engineer you out of your belongings and your IP (intellectual property). Also, the tried-and-true option of brute force, where only "smash and grab" before help can arrive, still exists.
Don't let these security risks get you down, nor should you ditch your Wi-Fi security system in despair. Understanding your level of vulnerability is the first step to real security. Now, learn how to stay ahead of those who covet your belongings.
Solving Your Security Problem
High-tech wireless security, combined with low-tech backup methods, may be our best answer to enjoy Wi-Fi security and connected-world convenience, without anxiety. Also required are a frequent update/upgrade schedule for apps/software and an eye on the latest news about security hacks and break-ins.) Let's start with a new look at familiar territory–password security.
Password Security Tips
Create strong passwords. Here's how — Make them long, and mix the typical alpha-numerics with those often-ignored symbols on your keyboard. How to recall such a string? Pick a word or phrase you can remember, then mix in $ for S, and 3 for E, and so on. Important: Don't use the same substitutions consistently. Use the letter S for S in the beginning of the password, and the $ for S toward the end, or visa versa. In fact, sometimes use 8 for S and sometimes, and other times opt to use 8 for B.

Pro password tip: Instead of using a word, select a pass phrase (sentence) and abbreviate, then use number/letter substitution as described here above. Test your passwords using this tool from digital security guru Kapersky.

Use unique passwords for every website, system and app. Sigh. Yes, it can be a brain drain, but that's where a good password manager comes in…
Get help with a password manager. Some of the best are reviewed by TechRepublic here.
Beyond Passwords: More Security Tips
Update, Update, Update. Always have the latest app version and OS (operating system) on all your devices. Once you've set up your ideal system, don't rest on your laurels. Pay strict attention to updates and upgrades from the manufacturer or provider. Try to avoid the temptation of "remind me tomorrow" options on the dropdown.
Secure your router. Create a separate network for guests visiting your home or office. (The guest net must also have its own regularly updated password. Yes, frequent visitors must type in a new password each time, rather than saving it on their device–because who knows who has access to your guests' devices?) To further secure your router, turn on firewalls and change the router name (its SSID) from the pre-set name. Also, set your router not to broadcast its name, if you have this option.
Automate frequent data backups. Consider making a bootable backup for your laptop. This backup allows you to restore your entire computer, rather than just access copies of your files. It includes copies of your settings, etc. For the best security, use both an outside cloud provider and your own (physical) removable hard drive, stored safely.
Low-Tech Security that Still Works
Hold your physical mail and package delivery. When away, place a vacation hold and/or have a friend, family member or trusted employee pick up regularly.
Use security signage at home. There is evidence burglars still skip these homes. Consider signage without the logo of your provider, in case the burglar is familiar with getting around the security methods of a specific alarm company.
Use your security system when you are home or at your business after hours. Some systems have an "at-home" setting that guards the perimeter (windows, doors, etc.) without activating indoor motion detectors, so you/your kids or employees can walk around safely inside the home or business.
True security is possible. It simply means that backup methods, both high-tech and low-tech, along with prevention techniques and a healthy measure of secrecy, are necessary to keep your valuables secure.
Need more than expert advice? Let us make IT security simple for you. We provide expert help to manage your business IT services. We are Intelice Solutions based in Washington. Contact us at Info@Intelice.com to learn more — or call (301) 664-6800 today!