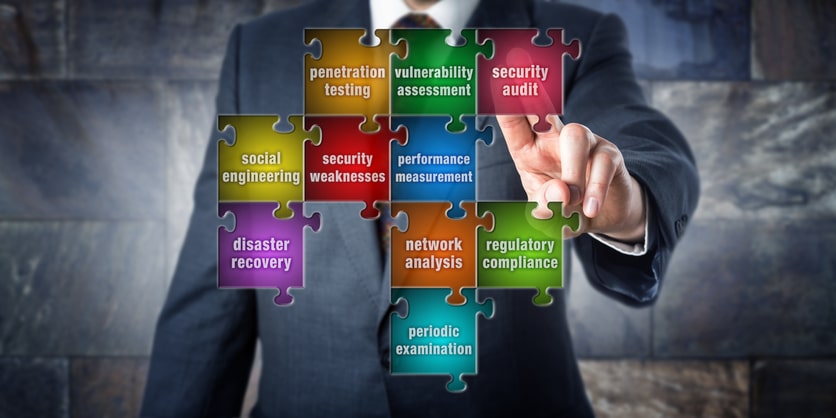 IT Security Audits: The Practice your Company Needs to Know About
IT Security Audits: A Crucial Practice
Data protection is one of the most important things your company should be thinking about, especially as many industries are shifting more and more aspects of the daily business needs over to a digital platform. However, data protection, whether it is for corporate data or consumer data, is probably not the top priority of your business at this moment–and rightly so. This is why it is so important to work with a strong IT support company. Setting up annual security audits can ensure that you are keeping your company safe and your clients safe while you focus on what it takes to make your business grow.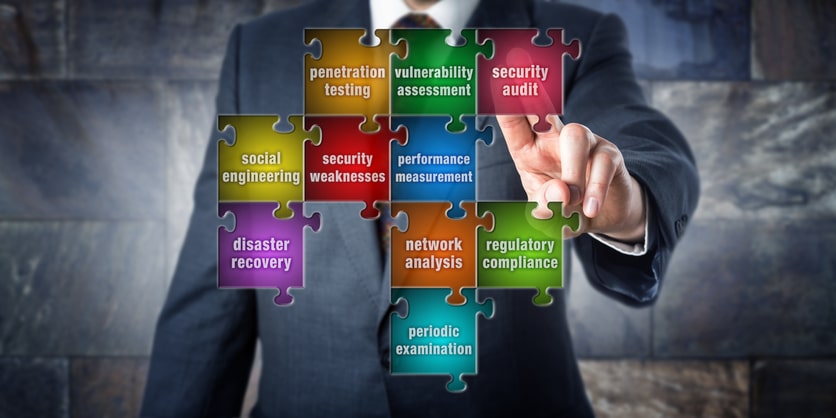 The Importance of Audits
The necessity of IT support is generally recognized across the business world, but that doesn't mean that every business executive is on the same page with the best practices for keeping their company's digital platforms secure. Working with a strong IT team can make all the difference when it comes to maintaining the safety of your employees online, as well as any client data or other information that could be lost in a security breach.
Malware and ransomware are constantly evolving, which means that the security platforms that you have in place may not be enough to ensure your company's protection long-term. Utilizing IT security audits regularly can help ensure that you are finding any potential holes in your protection before hackers are able to exploit them.
Here are a few reasons why scheduling regular IT security audits is so important:
Regular audits will help keep sensitive data safe and protected. By conducting regular audits a strong IT team will be able to identify potential hazards and enact preventative measures to keep your data safe. Malware is constantly evolving, and simply doing a thorough audit once and then relying on static IT services and protection plans to keep your business safe isn't enough. Regular audits are just as important as regular medical check-ups or fire drills. They can make all the difference when an emergency strikes.
Audits ensure that compliance programs are up to date. It isn't just data breaches that companies have to worry about. Compliance laws require that businesses keep their security platforms up to date, and these laws can change as time goes on. A regular audit will ensure that your company is doing what is required to maintain security, thereby potentially preventing major fines.
Conducting IT security audits can keep your business on top of the latest security practices. Since malware and ransomware are always developing, and new threats are introduced to the internet regularly, updating your IT software can be helpful. However, you don't just want to jump on the latest technology trend because it is out there. A regular IT audit will help identify what areas of need you have.
Audits are a great way to spot potential holes in security, whether they are intentional or accidental. The more digital the world becomes, the more opportunities for data breaches there are. Employees could expose your company to major risks by falling for phishing schemes, and there are plenty of other ways that you may expose yourself to risk without awareness of doing so. Regular audits help to identify these risks and provide helpful strategies to train employees to keep company security at the forefront.
Regular audits provide you with a scheduled time in which you can establish precautionary measures and develop strategies to protect your business. There is never a good time for a data breach, and the steps that you will have to take to repair any damage done, not to mention prevent further damage from taking place, could come at a large cost. Regular IT audits help to factor preventative costs into your budget so that these updates don't come as a surprise.
An IT security audit will identify potential risks and threats that are most likely to cause trouble for your business. Keeping up with the latest trends in internet security threats is helpful, but it doesn't speak to exactly what your company needs. An audit is the only way to get a thorough personalized breakdown of what your company needs to be safe.
Scheduled audits provide a great checkpoint for assessing the necessity for technological upgrades, including software and hardware updates. Just because there is new technology available on the market that is advertised to help keep your company safe, that doesn't mean it is the right next step for you. An audit could reveal that your company is maintaining safe internet practices, and expanding your security budget may not be necessary. Working with a strong IT team who can conduct an audit of what you have is the only way to know for sure.
IT security audits don't always have the best reputation within corporate atmospheres. While they may feel repetitive at times, or may feel like a burden to conduct, a regular maintenance schedule with well-placed IT security audits can save your company a great deal of money in the long run, protecting you from having to deal with ransomware attacks and data breaches that could have been prevented with a strong audit.
An IT security audit may place a lot of pressure on management and staff, but they are an absolute necessity. The best way to reduce the stress on your management and also get the greatest benefit from your IT security audit is to work with a strong IT services team who can easily spot any threat and offer the best strategies to protect your business and data.