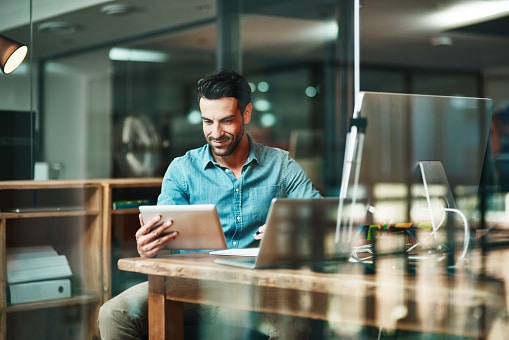 Why Maryland Organizations Need Swift Systems Support In 2019
Intelice Offers Swift Systems Support For Organizations In Frederick & Across Maryland
The vast majority of the time, business users and customers don't think about their computers and networks, they are simply available as tools that help expedite business operations. When your systems are unavailable, the time until you can get them restored can seem endless — and endlessly expensive. The scramble to pull IT staff from their current projects every time there is a network outage or security emergency means that not only does it take longer to get your systems back online, but projects are abandoned and can be difficult to restart. See why finding IT companies in Maryland that are able to provide swift systems support is a critical success factor for your business.
Rising Cost of Downtime
It doesn't require a hacker to cause your computers and network systems to go down. Sometimes the problem is as simple as a power surge, or an accidental keystroke by an overzealous employee. Whatever the reason, some measure of downtime is to be expected in today's hyper-connected businesses. However, what happens after that downtime occurs is what can cause heartburn for many IT leaders. The cost of downtime is astonishing, with organizations absorbing as much as $5,600 per minute in costs when their systems fail. Lost productivity is only one of the expenses that must be considered when you're calculating your downtime cost. You should also include:
Missed sales opportunities from systems that are unavailable
Lost data that requires significant rework
Lack of consumer confidence in your brand due to perceived instability
Frustrated vendors who are unable to ship products or confirm payments
These are only a few of the costs that should be considered when you're calculating downtime — and that's before you get to the cost of remediation and bringing your systems back online.
Benefits of Swift 
IT Support in Maryland
Getting your business back online requires immediate access to your systems, and is best served when you're working with an IT support services agency who has a firm understanding of your systems, security, and processes. That way, your partner is able to quickly troubleshoot the problem and determine steps for rapid remediation to get your business back to full productivity. This swift level of response helps reduce overall employee frustration and can minimize the damage to your reputation that can come as the result of a significant network outage.
Finding Trusted, Knowledgeable Maryland IT Support Professionals
The Maryland area is home to businesses of all sizes. While some of these organizations have their own internal IT support, many more rely on trusted partners to provide the services and support that they need from a technology perspective. It can be challenging to find the right cultural fit for a full-time IT professional, especially when you consider the wide range of knowledge they will need to have to support your business. When you work with an IT outsourcing partner, you're gaining a depth of knowledge that it would be difficult to find in a single employee.
Predictable Pricing Models
The costs of sudden outages can grow quickly beyond your budget. When you are working with a company that provides IT support in Maryland, you can rest assured that your costs will stay consistent throughout the year — even in the event of a covered emergency. This consistent and predictable pricing model allows you to accurately forecast your budget for the year and reduces the risk that you will not have funds available for critical upgrades and new hardware or software initiatives. Working with an IT services company may allow you to reduce the overall cost of your network and software platforms, too. Many service providers are able to negotiate better rates than a single organization could arrange due to their shared buying power.
Quickly Scale Your Business
You never know when that massive, life-changing opportunity is coming to your business. If your computers and networks are not able to scale up quickly to handle the demand, you may find that your business is a victim of its own success. Working with an IT services partner allows you to quickly and cost-effectively scale your technology resources to meet any new opportunities that come your way.
Working with IT companies in Maryland that will support your business needs allows you to focus on your organizational goals and objectives. Business and technology leaders alike appreciate the added peace of mind that comes from knowing your security and infrastructure are fully protected by the team of talented individuals at Intelice.