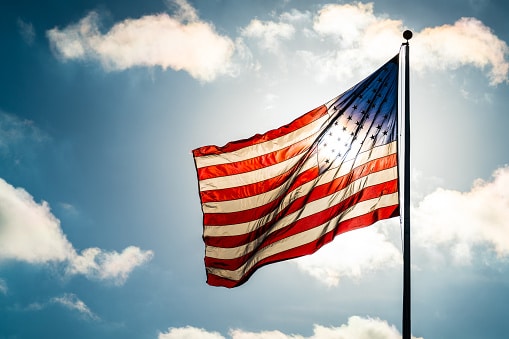 What is the Microsoft Government Cloud?
Microsoft Government Cloud is a cloud-based computer system designed explicitly for public-sector agencies of the United States government.
With a goal of transforming U.S. government agencies computing capabilities into a more modern, highly-functional level, Microsoft Government Cloud solutions can replace old, the outdated technology currently in use. Big, bulky technology creates slow, unwieldy government systems which are behind the computer networks and cloud-based technology used by major corporations in the U.S. Since government entities require a high level of security, Microsoft's Government Cloud provides that security as well as following the strict government compliance standards.
Designed for U.S. Government Federal, State and Local
The Microsoft Cloud for Government is a complete platform designed for U.S. local, state and federal governments. It provides rigorous compliance and security, cost-saving opportunities and the flexibility to run in private, public or government clouds with an integrated open platform. Compliance standards include FedRAMP, NIST 800.171 (DIB), ITAR, IRS 1075, DoD L4, and CJIS. Microsoft Government Cloud Consultants can help you transfer your current system to a cloud-based system to increase productivity, efficiency and reduce costs. The platform consists of several components all designed to integrate that are exclusive to U.S. federal, state, local, and tribal governments and their partners.
Microsoft Azure Government
Microsoft Azure Government is a physically isolated instance of Azure that has world-class security and compliance services required by U.S. governments for all the systems and applications built on its structure. Only the United States tribal, local, state and federal governments and their partners have access to this dedicated instance that only screened U.S. citizens can operate. You can choose from 6 government-only datacenter regions, which includes two areas granted an Impact-Level 5 Provisional Authorization. Microsoft Azure Government offers the most compliance certifications of any cloud provider. You have the option of hybrid flexibility. You can control the implementation and timing of your digital transformation. If you prefer, you can retain some data and functionality on-site. Microsoft Azure Govern allows you to gain cutting-edge capabilities with the new data analytics, high-performance computing and Internet of Things technologies. Breakthrough innovation gives you the opportunity to introduce improvements as you adapt your systems to improve your citizen experiences and better manage costs.
Microsoft 365 for U.S. Government
Companies supporting Microsoft Government Cloud services recommend Microsoft 365 for Government (Office 365 US Government). An intelligent solution for government offices, Microsoft 365 for Government brings together the best of Office 365, Windows 10 Enterprise, and Enterprise Mobility along with security necessary for the various levels of U.S. government. This program includes the following features:
Complies with U.S. government standards.
Stores content in the continental United States.
Streamlines agency authorizations with third-party security assessment reports and attestations.
Supports FedRAMP moderate and high-impact federal data.
Supports covered defense information and export-controlled data.
Supports criminal justice and federal tax information.
Supports protected health information with HIPAA business associate agreements.
Complies with Section 508 via inclusive design for everyone.
Designed for teamwork, using Microsoft 365 for Government, you can share email and calendars with Exchange, connect to apps, content and people with SharePoint, use Skype for voice, video or chat, store and access cloud documents in OneDrive for Business, and co-author with Office 365 ProPlus. Other features include minimizing TCO across deployment, management, and servicing, reducing data center footprints with infrastructure in the cloud, getting broad support for PC, Mac, iOS, and Android platforms and managing your workforce comprehensively. Security features include the ability to:
Manage identities and access with multi-factor authentication, including PIV/CAC support.
Protect information with classification, policies, and rights management.
Protect against threats with safe URLs and attachments.
Manage security based on content, app, device, and network connection.
There are three levels of security including the highest level, Microsoft 365 DoD which:
Stores content in the continental United States.
Employs screened U.S. citizens as Microsoft admins.
Complies with DISA Level 5 Security Requirements Guidelines.
Cloud Access Point connected.
For exclusive use by U.S. Department of Defense.
Dynamics 365 Government
Formerly branded Microsoft CRM Online Government, the Dynamics 365 Government offers four functions under the government cloud – Sales, Customer Service, Field Service, and Project Service Automation. Government plans include the following offerings which can be used with a monthly subscription:
Dynamics 365 Plan 1 for Government
Dynamics 365 for Sales, for Government
Dynamics 365 for Customer Service, for Government
Dynamics 365 for Field Service, for Government
Dynamics 365 for Project Service Automation, for Government<
Dynamics 365 for Case Management, for Government
Dynamics 365 for Team Members, for Government
Enhance Support for Dynamics 365 Applications and Plan 1 for Government
Pro Direct Support for Dynamics 365 Applications and Plan 1 for Government
Dynamics 365 – Additional Portal for Government
Dynamics 365 – Additional Portal Page Views for Government
Dynamics 365 – Additional Production Instance for Government
Dynamics 365 – Additional Non-Production Instance for Government
Dynamics 365 – Additional Database Storage for Government
Like the other programs used for Microsoft Government Cloud, the Dynamics 365 (online) service is government compliant and offered by the National Institute of Standards and Technology (NIST) Special Publication 800-145. Depending on which branch of government you are buying for, you can get more detailed information on security and compliance from companies supporting Microsoft Government Cloud. Dynamics 365 Government offers better interaction with customers, personalized service, improved data and intelligence, actionable insights to improve customer service experience on a modern and adaptable platform.
Better Citizen Interaction with Security
Microsoft Government Cloud Solutions is designed to enable U.S. governments to better protect and serve citizens by connecting information, systems and people in a secure, productive environment. You can allow the digital transformation of government with a reliable, integrated, flexible approach with a commitment to security and compliance. To find out more about Microsoft Government Cloud, contact us.