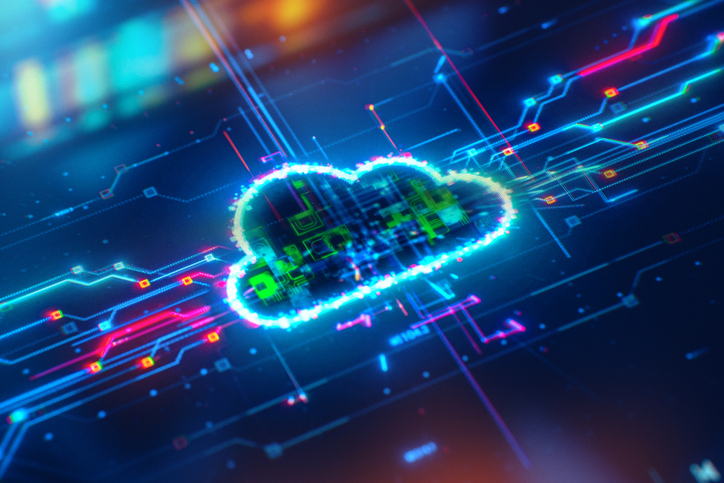 Microsoft Azure Consulting in Washington DC
Microsoft Azure Consulting in Washington DC By Intelice Solutions
Microsoft Azure is so popular because it is a secure cloud infrastructure platform that businesses use to deploy apps easily and manage them with ease. The Azure cloud platform is so flexible that companies can get to choose the number of processors to run their apps. Based on the number of businesses seeking Microsoft Azure Consulting in Washington DC, It is clear more businesses than ever have discovered the benefits of Microsoft cloud services.
There is a catch, though.
Microsoft Azure will benefit a business only as much as the quality of the underlying code processed by the Windows Azure Compute Services. Planning, building, and deploying a quality app demands time and effort, but most importantly, you need an expert to make sure the app runs smoothly and meets your business' expectations.
Microsoft Cloud experts at Intelice will help you implement your business services, set up management, and enable you to reap the benefits of Microsoft Azure immediately.
Intelice's Microsoft Azure Consulting In Washington DC
As of 2021, 85% of Fortune 500 companies in the United States use Microsoft Cloud Services. A third of Microsoft is Azure. With 950 million users, there is no doubt that Microsoft offers all the tools businesses need to improve their productivity, streamline processes, and cut costs.
But those are only the direct benefits. Beneath the surface, Azure is a set of tools you need to run your app, whether you want to go full cloud or use a hybrid approach.
Here are the top three benefits of choosing Intelice as your Microsoft Azure Consulting in Washington DC:
1. Azure is Blazing Fast. We'll Optimize Your Apps for Speed.
Ask the average person about cloud speed, and they will likely consider ping rates, lag, jitter, or even transfer rates. That is not how Microsoft Azure defines the speed of its cloud platform. It is important to note that Microsoft has placed data centers all around the planet to ensure its users' data get to where it's going in the shortest time possible. This directly impacts how fast the data is processed or shared with built-in or third-party tools.
To a business, the speed of Azure is the most important factor in deploying, managing and scaling an app. To Microsoft Azure, speed is defined by three main factors:
How fast the development team creates, tests, and deploys an application.
How fast the current capacity of an app can scale, considering the existing features and available service plans.
How fast the user can recover data from off-site storage centers, cloud backups, or virtual locations.
How efficiently machine learning and AI processes can analyze and process the user's data and report actionable results.
Microsoft has gone above and beyond to build tools that users can use to process, share, and store moment-to-moment business data. Their solutions are automated, and they provide many pre-built tools and robust templates. While this significantly reduces a product's time to market time, Intelice can help you augment your apps for your target market and unique use cases.
2. Make Use of the Integrated Delivery Pipeline
Microsoft Azure is not a mere 'cloud provider' service. It has a tool for every way you would want your app to behave.
True, it still requires that you put a lot of time and effort into ensuring that their complete suite of services runs end-to-end solutions. Every business needs to create and deploy an app on a platform that guarantees a unified delivery pipeline. Azure is a single platform on which developers can do everything from source control to testing and delivery.
Do not be mistaken to think that app development, regardless of the platform, is a one-off affair. Microsoft constantly rolls out updates and fixes to their features and core platform tools to improve their products and services.e
This is the primary reason you need a service provider like Intelice Microsoft Azure Consulting in Washington DC to plan your code and ensure it accommodates all the features and tools updates and system fixes. As your company grows, and the app expands to accommodate new features and users, Intelice will ensure your apps run with no service disruption.
3. Do Not Gamble with Security and Compliance
The most notable feature Microsoft uses to advertise its Azure Cloud platform is its broad set of security and cloud compliance tools. The tech giant is building trust with businesses and has made it easy even for small businesses to meet local and international security compliance measures as required.
Whether you run a B2B or B2C business, you can take advantage of Azure's security offerings and adjust them on a central dashboard. The challenge is to ensure that a skilled professional can optimize your in-house or existing end-to-end solution to the current and future versions of Azure security tools.
The Azure platform now allows businesses to create and deploy apps with the most rigorous security measures. They no longer need to worry about how user and customer data they collect is stored or processed.
When you need proof of security and data regulation compliance, Intelice will help you get independent audit reports that verify adherence to security controls.
We Offer Beyond Basic Microsoft Azure Consulting in Washington DC
Mobile Apps
The world is now mobile; your business processes and information gathering and distribution should be too. We help you enhance employee, customer, and user access without compromising security.
Platform Customization
Build and deploy your apps using the Azure Content Delivery Network (CDN). Azure is built to enable businesses to deploy fast and accelerate growth. We can optimize your web app, mobile app, storage space, or cloud service.
Real-Time Monitoring
Access your apps' performance metrics and reports in real-time, anywhere. We help you manage data, including documents, users, services, tools, and projects, efficiently from a single dashboard.
Architect Your Apps Like a Pro
Every successful app starts with a good plan. You must plan and document every step in the app's lifecycle – from ideation to creation and deployment, even before you write a single line of code. We help you plan innovative apps to help users achieve their goals more efficiently.
Migrate to Microsoft Azure
So, you are enticed by the benefits of Microsoft Azure but would not wish to lose the data on your current platform? No worries, Intelice can implement a seamless migration to Microsoft Azure and other cloud services from legacy, in-house, or other cloud platforms.
Call Intelice Solutions, Speak With A Microsoft Azure Consulting Specialist
Microsoft Azure is a powerful cloud platform, but you can only realize its benefits when you use it right. As you plan to take your business to the next level, do not overlook the importance of seeking skilled Microsoft Azure Consulting in Washington DC. Contact Intelice.com to talk to an experienced Azure expert and learn how the platform could benefit you.