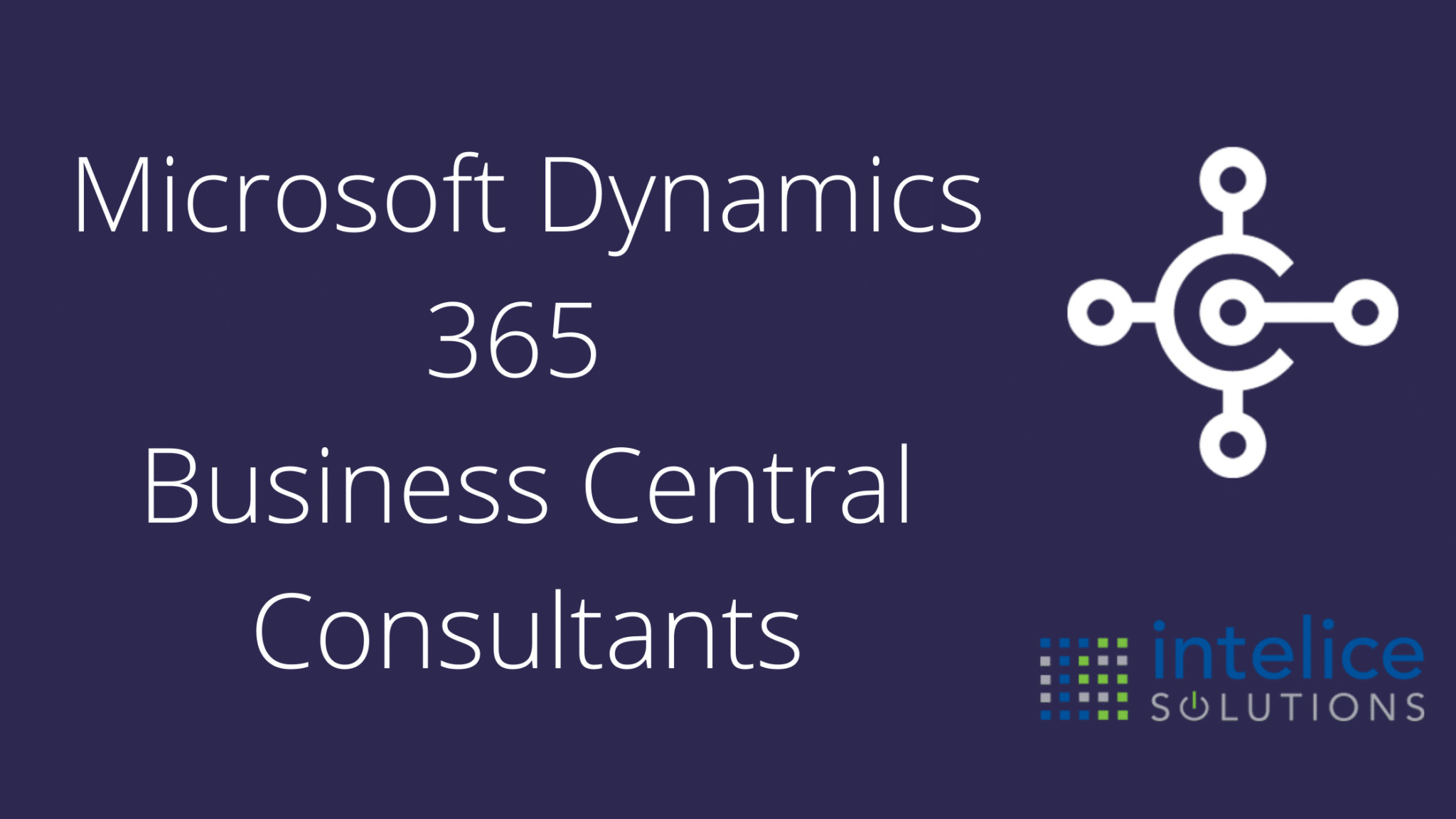 Microsoft Dynamics 365 Business Central Consultants
Microsoft Dynamics 365 Business Central Consultants
Dynamics 365 Business Central is a cloud solution that provides flexibility and cost savings benefits to businesses of varying sizes. This all-in-one business management system allows organizations to deploy on-premises, in the cloud, or as a hybrid solution. Thus, it adapts to users' needs and enriches the enterprise resource planning (ERP) with valuable intelligence.
As a result, your organization refines the decision-making process across different business units. The solution leverages machine learning to support forecasting. It comes with an integrated customer relationship management (CRM) component. The best part is that Business Central is compatible with other Microsoft services, such as PowerApps, Office 365, and Power BI.
Whether you are planning to upgrade from Dynamics NAV, implement the solution for the first time, or seeking help configuring the system, you can count on Business Central consultants for expert assistance.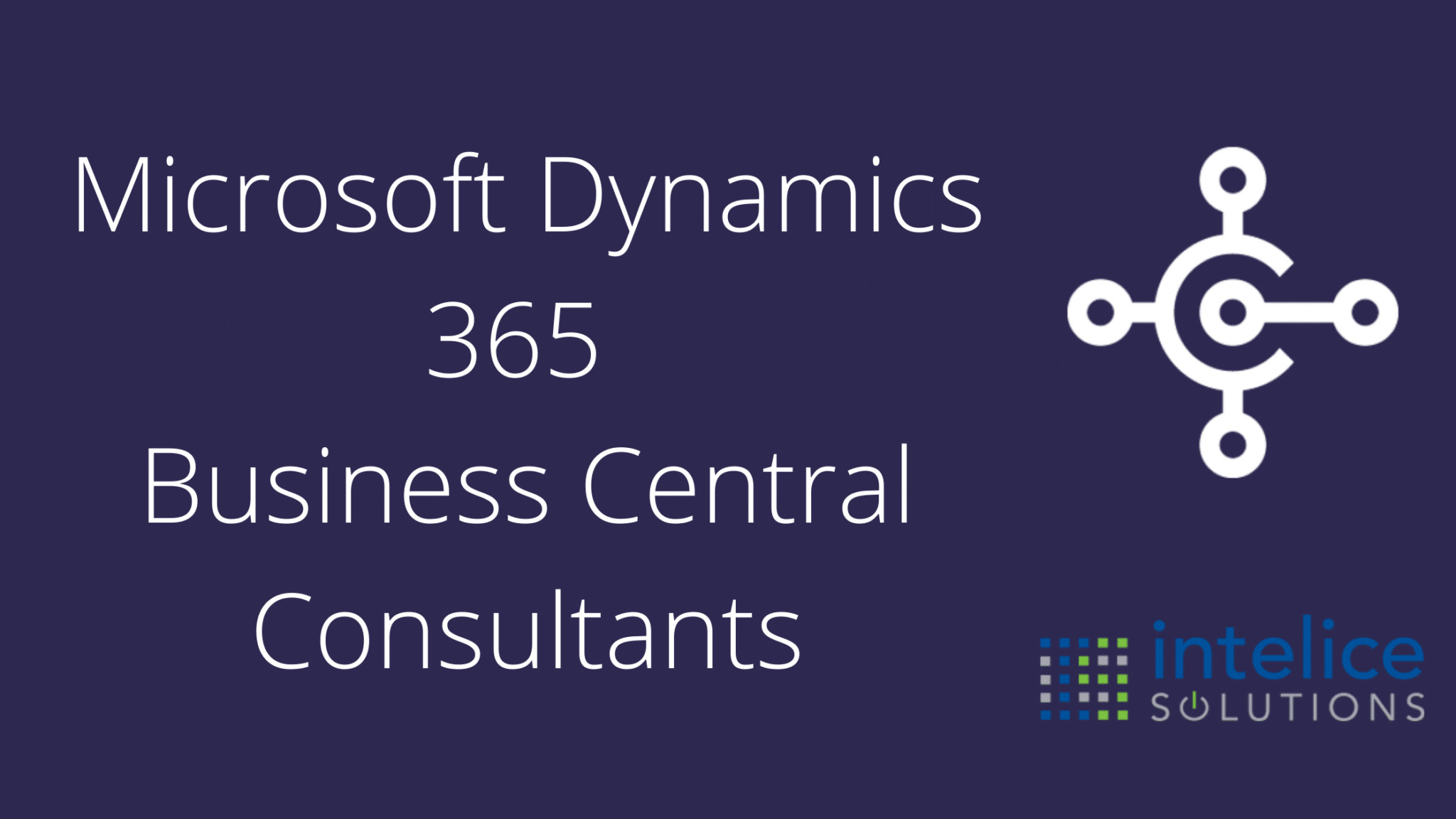 Business Central Support
Teaming up with Microsoft Dynamics 365 Business Central consultants is a surefire way to ensure cost-effective implementation, migration, and optimization. Consultants have many years of experience helping businesses maximize efficiency and the benefits of Business Central. You can leverage expert insights to avoid common pitfalls.
Expert Insights for Your Business
Established IT firms like Intelice Solutions understand the operational needs of businesses of varying sizes. Thus, they can help you make the right decisions when planning to migrate or implement Business Central. In many cases, they have industry-specific insights that can help your team solve issues.
A well-managed implementation makes it easier to streamline business processes. As a result, your entire organization benefits from the all-in-one business management system. Conversely, the failure to implement the solution effectively undermines adoption, wastes resources, and may affect productivity.
Exposure to the Best Practices
Microsoft Dynamics 365 Business Central consultants provide an opportunity to tap into their wealth of knowledge. Thus, your team can adopt the best practices to make the migration or implementation process a success. Information technology firms like Intelice Solutions employ a team of highly skilled technicians and consultants.
These experts have worked with a comprehensive array of clients and encountered a variety of real-world business scenarios. This exposure empowers the team with valuable strategies and technical approaches to solve specific Business Central implementation issues. For this reason, the consultants deliver real value to your organization.
The support provided by consultants helps ease performance pressures on your team and reduce the implementation timeline.
Optimization Support
Dynamics 365 Business Central comes with powerful features for managing various aspects of your business, including warehouse management, sales processes, finances, and project management. To maximize the capabilities of the platform, you need the assistance of experienced tech specialists.
By partnering with consultants, you will find it easier to customize the business management system to suit specific operational requirements. In turn, your entire team boosts productivity and help accelerate growth. Consultants have in-depth knowledge of Business Central's broad industry functionality. They can deliver add-on business solutions that drive growth.
With the support of a technology firm like Intelice, your organization can discover the best business apps and implementation packages in Microsoft's AppSource marketplace. Selecting the right add-ons for Business Central empowers your entire company to operate more efficiently.
Advanced Integrations
Microsoft Dynamics 365 Business Central consultants have the technical expertise required to handle advanced functionality and integrations. In some cases, IT experts provide access to custom-tailored code libraries that help accelerate the implementation or optimization process. The libraries eliminate the need to develop lines of code from scratch.
Adopt an Effective Delivery Framework
With the support of an established Business Central consultancy firm, you benefit from the development of an end-to-end action plan or the delivery framework. The plan takes into account your business processes and overall operational objectives. On the other hand, the framework incorporates the delivery timeline.
Microsoft Dynamics 365 Business Central Services Offered by Intelice Solutions
Intelice Solutions provides professional IT services throughout Maryland, Virginia, and Washington, DC. Its team of tech specialists can help you migrate, implement, and configure Dynamics 365 Business Central to suit your operational needs. You can count on the vendor to find ideal add-ons for the all-in-one business management solution. It's experienced Microsoft Dynamics 365 Business Central consultants can train your staff to ensure a smooth migration or implementation. In addition to Microsoft 365 consultancy services, Intelice also handles cybersecurity, business continuity planning, network monitoring, remote work support, and managed IT services.
By partnering with Intelice, you bolster your company's risk management capabilities with advanced IT security solutions. In doing so, you reduce or eliminate risks posed by cybercriminals lurking in the dark web.
The vendor excels in providing expert information technology advice to businesses of all sizes. It is no surprise that many small- and medium-sized business owners enhance their IT systems' efficiency and security with the support of Intelice. From cloud consulting to application migration and Dynamics 365 Business Central implementation, the IT company helps boost productivity and revenue.