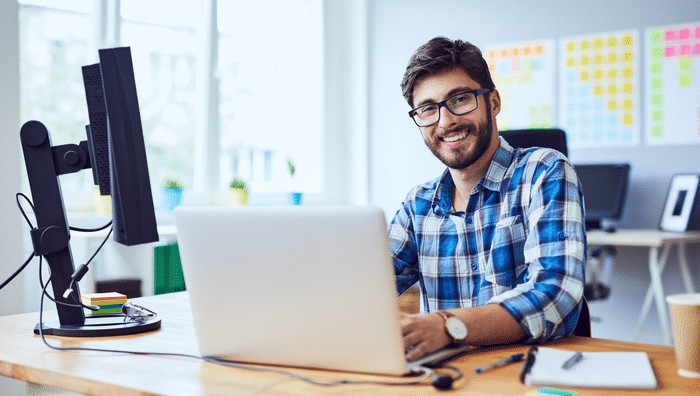 Upgrade Tips From GP or NAV to Microsoft Business Central
Upgrade Tips From GP or NAV to Microsoft Business Central
Microsoft Dynamics 365 Business Central is attracting an ever-increasing number of businesses looking to take advantage of its advanced features. The premium enterprise resource planning (ERP) tool provides an impressive user experience. Organizations gain access to an ERP system with exceptional integration and artificial intelligence (AI) capabilities.
Introduced to the market in 2018, Business Central is the latest version of Microsoft's Dynamics NAV. The offering is available on subscription, and organizations can also opt to deploy onsite after purchasing a license.
Companies upgrade to Business Central for various reasons, including switching from an older version whose mainstream support is ending. Some firms are looking for the latest cloud productivity features. The new Dynamics 365 cloud platform undoubtedly poses a valid business case for upgrading from Dynamics GP, NAV, and CRM.
To make the most of the upgrade from GP or NAV to Microsoft Business Central, you should follow some basic tips.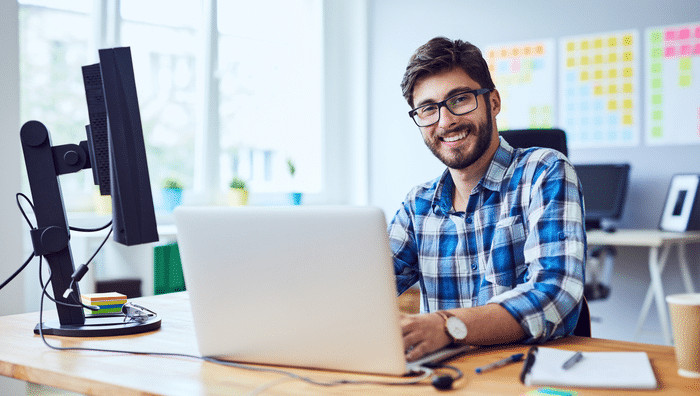 Upgrade Tips
Before upgrading to Dynamics 365 Business Central, you need to take several steps aimed at ensuring a smooth transition. These steps enable your team to plan and upgrade more efficiently. Defining business processes that apply to your organization makes it easier to align the deployment with your firm's operational requirements.
Assign Upgrade Roles
Select a team comprising personnel from various departments or business units to handle the upgrade process. The team should include professionals working with information technology, including business analysts, developers, and subject matter experts.
Furthermore, appoint a project manager to oversee the planning and implementation of the transition. Incorporating a high-level corporate representative in the upgrade team is a prudent move.
Determine the Upgrade Timeline
When it comes to the timeline, consider adopting a conservative approach with your go-live date. The initial project plan should dictate the timeline based on the number of steps and tasks involved. IT experts at Intelice Solutions in Washington, DC, recommend setting aside a seven-day buffer before the go-live date to accommodate any potential issues that may cause delays.
Additionally, take into account various departmental schedules and other prior commitments that could compromise your inter-departmental team's availability on the launch date.
Develop a Process Catalog and Library
The process catalog and library are essential components of the upgrade from GP or NAV to Microsoft Business Central. These resources make it easier to compile a list of active processes in GP and NAV. With the catalog and library, you can handle the extensive list more efficiently, thus saving your team valuable time.
Cross-Compare Processes and Functions
The cross-comparison of Business Central and GP or NAV processes following the compilation of the process catalog and library is a vital step when upgrading. It enables your team to check native features and procedures in Business Central concerning functions in the older versions of the system.
In turn, you can identify new features that help eliminate or minimize custom code and third-party systems. Your team may notice that some critical features you used in NAV or GP no longer exist in Business Central. In such a case, fill the gaps using AppSource and custom code development.
Analyze Custom Code
To ensure a smooth upgrade from GP or NAV to Microsoft Business Central, take time to evaluate customization instances to determine relevance. Double-check whether the customization is replaceable by an application or qualifies for transitioning to Business Central. During this process, compile a detailed list of layers, custom objects, ISVs, and models in your current system.
Migration Options
Upgrading from GP or NAV to Microsoft Business Central can be a complicated process. You can implement the transition in one of two ways: upgrade from scratch or migrate by updating master records.
The former option involves importing master records before opening transactions. Import tools help make this process easier to handle. This approach is necessary when upgrading to Business Central on-premise, and it can also work for SaaS implementations.
The second option involves using the cloud migration tool to shift master records, historical data, and open transactions into Business Central. Migrating using this method is ideal for SaaS implementations.
Why Partner with Intelice Solutions
Intelice Solutions is a prominent IT service provider that works with companies in Washington, DC, and beyond. It offers support services comprehensively and innovatively.
The IT professionals at the firm have extensive expertise in designing and implementing high-performance IT infrastructures that boost operational efficiency. You can also count on the experts to simplify the migration process from NAV or GP to Business Central.
Some of the services offered by Intelice include network monitoring, disaster recovery planning, Microsoft 365 consulting, and remote work solutions. The vendor helps protect your IT assets, data, and network using robust security solutions, including proactive threat detection measures.
When it comes to financial management solutions, Intelice offers a comprehensive business management solution. The tool connects sales, financials, and other services to optimize your operational processes. As a result, you improve customer service and make informed decisions about day-to-day operations.