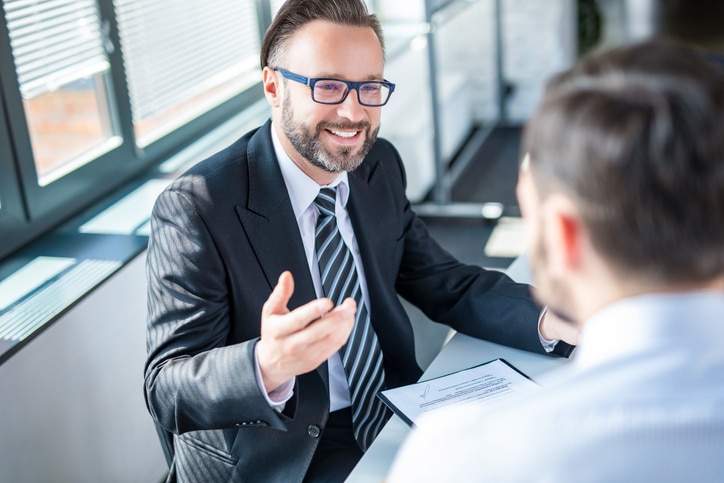 Choosing the Right Microsoft Dynamics ERP Implementation Partner
Choosing the Right Microsoft Dynamics ERP Implementation Partner
ERP or enterprise resource planning is the ultimate game-changer in business processes management. The revolutionary software manages and integrates a business's financials, human resources, reporting, operations, supply chain, and manufacturing activities. In essence, ERP technology is influential in bringing together all your business processes to enhance collaboration, promote data-driven decision-making, and improve productivity.
But here's the catch; there are so many firms posing to offer ERP implementation services that it can be challenging to choose one partner equal to the task. After all, not all services take the same approach; hence the results vary for every ERP provider. The point is, choosing your partner wisely can mean a huge difference as to whether your solution will be a success or a failure.
To help you select the right partner from a pool of many, we've proposed five critical factors to guide your decision. But first, how do you pick an ERP solution that's best for your business?
How to Choose a Suitable ERP System
With ERP software, there's no one-size-fits-all; different solutions come with their unique features, capabilities, strengths, and weaknesses. So choosing the best possible system requires in-depth research and analysis before boiling down to the one that matches your business-specific needs.
That being said, here are some factors to consider to help you choose the best ERP solution for your business:
System Requirements
Even before thinking of contacting a reliable ERP solutions provider, you must have a clear-cut understanding of what you expect from the system. Since ERP systems operate across virtually all systems, it's imperative to consult everyone who will be in contact with the system, from end-users to C-level executives. Once every stakeholder states their requirements, it's time to prioritize them according to urgency and importance, so you're in a better position to determine which potential ERP system would be suitable for your company.
References and Reviews
It's common knowledge; customer reviews and references are accurate and reliable techniques of gauging any product's credibility. Besides analyzing tons of reviews online, you should also pay close attention to what similar businesses in your industry have to say about the ERP solution in question. You should also consider reaching out to one company to determine how the system has worked for them thus far. This can help you decide whether the ERP solution is best suited for your organization.
Company Goals
Is the ERP system under consideration capable of helping you achieve your long-and-short-term company goals? Whether you have a short-term goal of improving efficiency or a long-term one of exploring new markets, your business must have a clue of how ERP can help them realize that. Top ERP solution like Microsoft Dynamics 365 is an excellent enabler of company goals as it gives you the freedom to adapt according to business priorities, customer opportunities, and market conditions.
Training
As we mentioned, each ERP solution is unique in its own capacity, and may require training for users to maximize its full potential. Businesses must work out the scale of training (time and budget) required for the ERP systems under consideration. Popular systems like Microsoft Dynamics are overly straightforward and user-friendly, meaning they need less training. What's more, they come with many extra resources, including manuals and user forums, for better understanding and optimization.
That's just the tip of the iceberg. There are several other factors to consider before choosing the right ERP system, including;
The total cost of ownership
Technical fit
The system implementation plan
System integration
Future technology
All in all, we vouch for Microsoft Dynamics 365, not as marketing hype but the capabilities and benefits it can bring to your business. The ERP solution is known for helping businesses deliver operational excellence and enhanced customer experiences. Dynamics 365 is adaptive to changes, future-ready, agile, and supports modern finance & operations.
Factors to Consider when on the Market for the Right Microsoft Dynamics ERP Partner?
Choosing the right Microsoft Dynamics ERP implementation partner doesn't have to be a daunting task. Below is a handy checklist to help you select an organization that will steer you towards project success trouble-free:
Industry Experience
Partnering with a firm with extensive experience in your specific industry raises the chances of quick and successful ERP implementation. Experienced partners have a pre-existing understanding of your business pain points, precise requirements, and industry best practices. Thus, they're better positioned to identify issues, suggest improvements, and provide additional solutions.
Communication
Communication is the lifeblood of any successful organization, and it's in your best interests that your partner is responsive and transparent enough. Therefore, when starting your relationship with the ERP partner, you should set some ground rules on when/how often to get in touch, how to approach issues, the best response time, etc.
Product Knowledge
Working with a Dynamics partner with in-depth knowledge of the ERP system makes everything a lot easier and worth every penny. Besides general knowledge like software capabilities, strengths, and weaknesses, the partner should also possess unique competencies like email migrations, Microsoft Azure, Power BI, and more.
Scalability
As you may be aware, Microsoft Dynamics comes with several customization options, enabling trouble-free scalability. You want to look for a partner who can effortlessly scale the system to match any change in business growth. They should also be able to provide a future-proof solution that can adapt to changing business models.
Support
Implementing the ERP system is just the beginning. The real success relies on whether your partner can provide reliable support in training, customization, quicker reaction to issues, and system optimization, to ensure efficiency and business continuity.
Intelice Offers Unmatched Dynamics ERP Implementation and Support Services!
If you're on the market for an experienced, knowledgeable, and reliable Microsoft Dynamics 365 implementation partner, your search ends here! Intelice is a Microsoft Gold Certified Partner with a combined experience of more than two decades – and counting. We're a team of self-motivated experts dedicated to improving your business processes through seamless integrations, automation, and round-the-clock support.
So let us help you to reduce operation costs, achieve greater productivity, and meet business goals through optimized efficiencies as you focus on higher-level tasks. Contact us today for more details!