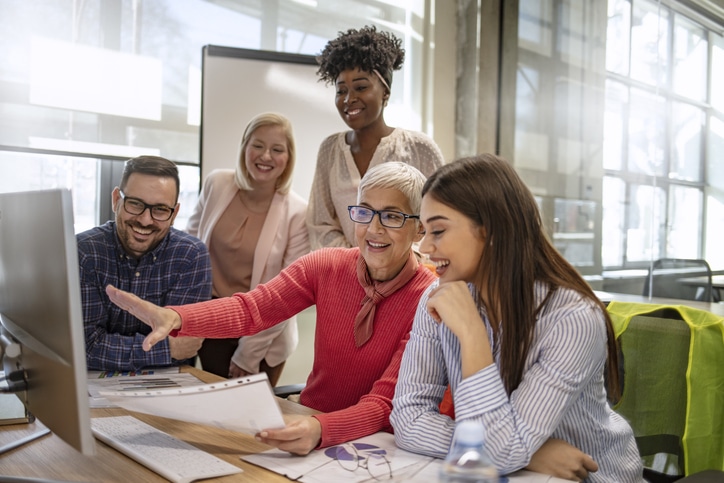 What Factors Do I Take Into Consideration When Choosing An ERP Software?
What Factors Do I Take Into Consideration When Choosing An ERP Software?
ERP is an acronym for Enterprise resource planning. ERP software refers to a system of integrated software tools designed to standardize, streamline, and integrate business processes across multiple departments. These tools integrate a business's processes across human resources, finance, procurement, and distribution departments, just to name a few.
Despite what the name implies, ERP was originally a system that runs on an integrated software platform using the data from a single database. ERP software tools were very common among manufacturing companies but have since then been embraced by all industries. Businesses in healthcare, financial services, service industries, and organizations such as government bodies, educational institutions, and non-governmental organizations now rely on some type of ERP software.
ERP software may be common, but it can still be a problem for a business to find the right software for the services or products it offers. Before you settle on ERP software, you first have to understand what unique benefits it has to offer your business.
Benefits of ERP Software to Your Business
Here are five ways in which good ERP software will benefit your business.
1. It Offers Your Business a Competitive Advantage
It would be accurate to say that getting the right ERP software demands a significant investment on the part of the business. However, the cost of skirting this investment is even higher. The right ERP tools can help the different departments of your business make visible improvements in designing and implementing business strategies. A good ERP software app can help you avoid costly business mistakes and stay ahead of the competition in the market.
2. Improved Efficiency in Business Processes
One of the biggest problems every growing business has to deal with is repetitive processes and the hassle of manual entry of data. ERP software will boost individual employees' productivity and eliminate repetitive manual processes done across departments. Such a simple tool can go a long way to streamline business processes and make it easier to track, collect, and process business data.
3. Dependable Remote Work and Collaboration
No one wants to run a business whose departments function like separate businesses. In this age of remote work, it is crucial now more than ever that all the connected systems in a business environment are streamlined. A good ERP software is crucial in streamlining individual to inter-department data sharing, collaboration, and planning.
4. Customized Reporting
The right ERP software should make reporting easier, effective, and customizable. It should meet all the needs of the business. While shopping for an ERP software, pay close attention to its reporting capabilities and how it processes and reports complex data. When you make the right choice, the ERP software your company uses should scope out the entire business platform and generate reports for individual performance to department-wide in-depth reports.
5. Flexible and Scalable
Modern-day ERP software apps have been a blessing to small businesses. These tools virtually eliminate the need to find dedicated software to streamline their process and save money on trying new methods and techniques. They also help them scale successful ideas tried in the market. As you hunt for the right ERP software, focus on the robustness of the features, flexibility of the tools, and configurability of its parts.
Factors to Consider When Choosing the Right ERP Software
At its core, an Enterprise Resource Planning program helps improve the speed and quality of decision-making and collaboration across the departments of a business or organization. Streamlining communication minimizes over-reliance on manual documentation and instead centralizes everything on the organization's computer systems.
The right software should reduce errors, increase time efficiency in collaboration, and generally help your business provide greater value to the customer. Here are the five core factors to consider when choosing the right ERP software.
1. Goals and Objectives of Your Business
Once you understand that an ERP software should support your business's goals, finding the right one becomes easier. Many tools on the market are designed and developed for companies with different objectives. For instance, some tools may focus on helping the business grow and are ideal for businesses looking to grow with their resources. Others may be efficiency-focused and are aimed at eliminating redundancies and manual bottlenecks.
2. Business Size and Extend of Operations 
The size of your business and the nature of its operations will also impact the kind of ERP software you go for. Small to medium-sized businesses may not need to invest in custom-built ERP software as most are made to accommodate businesses of that size across industries. However, large companies may need to invest in ERP software with stand-alone modules such as payroll, CRM, project management, and inventory management, among others.
3. Online and Offline Businesses
Most small businesses use ready-made software platforms such as Shopify, eBay, Amazon, and Google Business. If you use these tools, you have a wider range of ideal ERP software to choose from. This is because most tools are already optimized to work with services from popular third-party cloud services providers.
4. Budget and Resources
The costs of ERP software vary greatly; the most expensive tools in the market may cost as much as ten times the most affordable option. Depending on your budget, you may have to scrutinize tools to find those that offer only the features you need. There is no need to invest in the most expensive ERP software with features designed for a corporation when you run an SME.
5. Underlying Technologies and Scalability
A decade ago, developers had to build ERP software that will run on the client's technologies. For instance, your search should begin with the best ERP software compatible with these Microsoft Services if your business is a big fan of Microsoft Business Central or Microsoft Dynamics.
Today, most software functionality is designed and tested on specific software platforms. As technology evolves, you must choose a system that is based on newer technology than your business uses. Scrutinize the scalability of the ERP software and ensure that the investment is worth the price in the long run.
Final Thoughts
With so many options on offer, choosing the right ERP software can be a pain for small businesses. If you need personalized advice on finding the right tool, you should consult the experts. Since this is a major business decision, you can trust our experts to recommend a system that best suits your current and future business needs. Contact intelice Solutions today and let us help you find the right ERP system for your business.