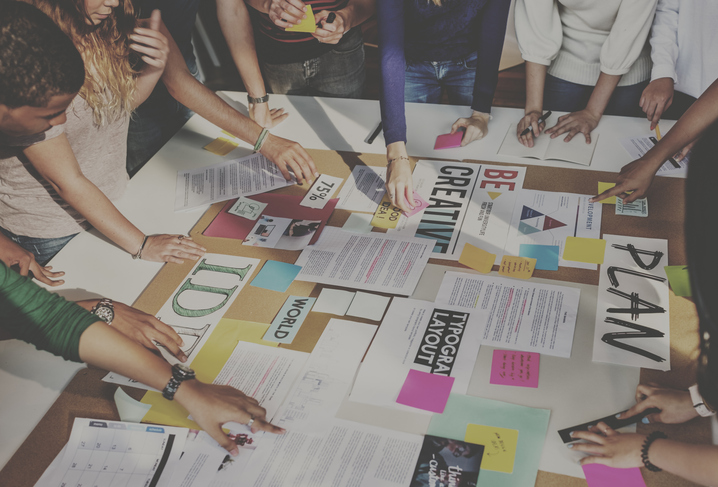 What Is Microsoft Dynamics Project Operations?
Microsoft Dynamics Project Operations
IT investment commitments can often be very difficult to make. As an IT leader, you take on the task of making several difficult decisions- decisions that will play a critical role in organizational growth. However, the challenges that you will face along the way can make it difficult to implement and adopt these critical decisions.
These decisions you have to make can range from ensuring IT goals can coexist with your short-term and long-term goals, to implementing the right IT solutions that will fulfill the needs of your users. While you perform an analysis of various project management solutions that are available, you will likely come across Microsoft Dynamics as one of your options.
Microsoft Dynamics Project Operations by Microsoft is a solution that streamlines business performance with proper analytics. It connects with other Microsoft products such as Azure or 365, in addition to the Internet of Things (IoT). Dynamics 365 Project Operations launched in October 2020, but it was not as though Microsoft did not have any project management tools. However, the variety of tools was likely what prompted the launch of Microsoft Dynamics Project Operations. Many users were not sure which of the Microsoft project management tools would fulfill their project management needs. Many organizations were using a mixture of Microsoft solutions.
This is one of the many reasons why Microsoft made the decision to develop a solution that incorporated all the key features and aspects of a project cycle. The result? A solution that can take on front-end and back-end functions so there will be complete visibility. One project management solution can take on multiple aspects of an organization. Microsoft Dynamics Project Operations is intended to provide a parallel ecosystem to enhance and improve capabilities and functionalities as required for an industry or business's needs.
Microsoft Dynamics Project Operations: A Single Platform
Dynamics 365 Project Operations is centrally an integration of the current project management and accounting components inside Dynamics 365 Financials and what was known as Project Service Automation. Just like Project Service Automation, the components will lie in a CRM-based platform, supporting front-end and back-end processes while separating itself from enterprise resource planning (ERP) functionalities where the more advanced components can be found.
Understanding Project Operations
As mentioned previously, Microsoft Dynamics Project Operations is a comprehensive project-business solution because it combines every project-related process of a business or organization into one, from the following:
Sales
Project management
Resource management
Project handling
Accounting and reporting
Dynamics Project Operations will provide businesses and organizations with access to key business insights through the use of a built-in dashboard that will make it easy for your leaders to make key business decisions. Your sales leaders and team members will also be more empowered to take on leads because they will have an enhanced solution that can be used to manage relationships with prospective and current customers.
Since Dynamics Project Operations combines the use of other Microsoft platforms, your project managers will have the necessary tools they need to drive project success. In addition to Dynamics Project Operations' ability to eliminate isolated points in a system, the integration with Microsoft Teams will provide your teams with the tools and resources they need to be more productive.
Project Management
Once a project deal has been put in place, the sales team will hand over the keys to the project management team. Since project managers will generally operate within the same system, project managers will generally be able to view the project plans. As a result, project managers will be able to better understand customer expectations and what has been promised to them. As a result, the entire project will be established on a solid foundation. Dynamics Project Operations will provide project managers with various features that will allow more accurate planning.
As the project begins to progress, project managers will be able to track each step of the progress with dashboards that can be used to maintain costs and the value of the project. Project teams are key to the success and profitability of a project. In Project Operations, it is important for managers to have the insights they need into fulfilling the requirements of the projects.
What Separates Dynamics Project Operations from Other Solutions?
Before adopting any project service automation (PSA) solution, businesses and organizations will generally use Microsoft Excel or another Microsoft application to address their project management needs. While Microsoft Excel has been a popular project management tool for quite some time, it was not designed to be a project management tool. Why? With Microsoft Excel, it is not easy to collaborate with others, maintain data, or display functions that are related to projects.
With Project Operations, organizations will have the following:
The ability to combine multiple departments into a comprehensive solution
ERP and CRM functionalities
Decisions that can be made based on AI data
The ability for all departments to obtain the same data
A smooth and enhanced collaboration of project management
Project Operations goes above and beyond a single project aspect. Project Operations combines multiple aspects of an organization and will enable team members to operate within the same solution without causing any confusion. This will make it easier for team members to collaborate and be more productive. With Project Operations, every aspect of your projects will benefit from the different functionalities that will fulfill your requirements.
Dynamics Project Operations should always be implemented with the assistance of a Microsoft partner. A Microsoft partner can advise businesses and organizations throughout each project and provide them with more accurate information about requirements and prices. Microsoft partners understand the implementation methods that will ensure organizations do not experience significant downtime throughout their daily operations and complete each project as quickly as possible.
Microsoft Dynamics Consulting By Intelice Solutions
A Microsoft partner will provide businesses and organizations the support they need from start to finish. If you are interested in learning more about Microsoft Dynamics Project Operations, one of the best ways to do this is to try it for yourself. Contact us today to schedule a consultation.