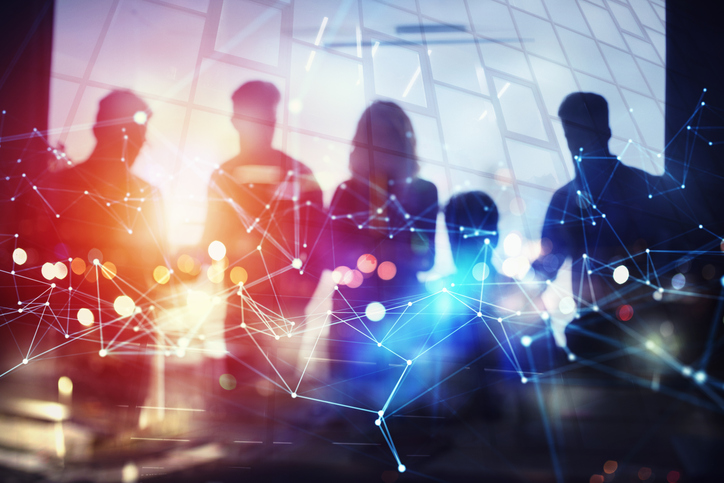 SDWAN Solutions For Manufacturing Organizations
Organizations around the globe are increasingly embracing digital transformation, intending to keep up with fluctuating marketing trends, increasing competition, and changing customer demands. This means that businesses running traditional architecture find it hard to handle the intricacies and workloads of different digital transformation initiatives. Alternatively, most business-sensitive services are scattered across various clouds, quickly affecting network performance, mainly businesses with branch locations.
As a solution to these emerging issues, technical network operations teams consider SDWAN to minimize overhead costs while promoting network performance. But what exactly is an SDWAN? And is it suitable for manufacturing organizations in the Washington DC Metro Area? Read on to find out.
What Is SDWAN?
Software-Defined Wide Area Networks (SDWAN) is a software approach that controls connectivity, central manageability, and services between data centers and remote locations. It also facilitates cloud instances, as well as existing routers and virtualized Customer Premises Equipment (vCPE) or switches running the software version. Generally, SDWAN simplifies organization connectivity to remote settings and branch workplaces, facilitating workflow flexibility, minimizing WAN costs, and centralizing control and monitoring.
Among the critical features of SDWAN is managing several connections, ranging from broadband to MPLS and LTE. SDWAN can also segment, partition, and safeguard the traffic that traverses the WAN. Unlike traditional network solutions, SDWAN offers an additional layer of control of existing systems rather than changing an organizational infrastructure. In other words, you don't need hardware changes to incorporate SDWAN but include the software in your infrastructure as an overlay to manage connections.
6 Reasons Why SDWAN is A Solid Choice for Manufacturing Organizations
Migrating from a traditional WAN to SDWAN helps manufacturers in different ways, especially in today's hybrid workforce and remote working era. With that, here are six ways SDWAN helps manufacturers facilitate their operations and meet their goals.
Improves Connectivity
Manufacturing organizations often incorporate multiple sites and may include operations conducted in different locations. To ensure seamless operations, integration, and maximum productivity, there is a need for constant communication. Warehouses, branch offices, and factories, including suppliers and distributors, need to work closely to achieve business objectives more efficiently. SDWAN helps promote connectivity between different elements of the organization, regardless of location.
Whether hundreds or thousands of locations are distributed globally, SDWAN acts as an effective tool, helping manufacturing industries to streamline communication. Since cloud-based solutions offer a practical approach to achieving increasing connectivity needs, SDWAN management promotes network resource allocations for better performance. In addition, the software balances workloads, making management easier for manufacturing organizations.
Lowers Network Complexities
Manufacturers use different forms of technology to facilitate internal and external operations, manage their data, and enhance communication. However, digital transformation initiatives accompany layers of difficulties for networks. This usually leads to poor network performance, over-taxed IT staff, and demand for onsite personnel to manage local IT infrastructure in each location. SDWAN simplifies WAN infrastructure by automating monitoring tasks, leveraging broadband to remove non-critical apps, and running traffic via centralized controls. Besides, it enables manufacturing industries to integrate software that drives network security while managing local LAN.
Promotes Network Security
Manufacturers are among highly targeted industries by cybercriminals, mainly when there is a vulnerability in the network. Hackers focus on constant communication between departments and either infect the system or access crucial data. Besides ransomware attacks and malware, hackers may target company designs, including unique products, digitally. These, among other potential attacks, put an organization's network at risk.
SDWAN enables manufacturers to integrate a network that promotes network security and minimizes vulnerabilities. The software comes with malware protection, firewall, and intrusion and detection solutions to enhance network safety against possible attacks. Hence, SDWAN helps protect crucial customers and organizational data on the network, preventing data breaches in the event of an attack.
Segregates the Network
To enhance network safety, SDWAN enables manufacturing companies to set up policies that facilitate network segmentation. This helps enhance data security while improving network performance. Besides, SDWAN acts as an effective tool in controlling individuals who access crucial company data and applications, essential for protecting manufacturer assets in data centers, remote locations, and the cloud. Users get to access data or applications required for their tasks, enabling the organization to control who accesses its data.
Increases Flexibility
Increasing competition, market trends, and demand are some challenges manufacturing companies face on a regular basis. Adapting to these changes is one way to promote efficiency without affecting operations within the organization. However, these changes are likely to strain networks, especially in the event of increased demand or the introduction of new products.
SDWAN promotes flexibility, enabling manufacturers to adapt more effectively without compromising communications or specific operations in remote locations. Unlike traditional WAN that takes more time to deploy, SDWAN allows manufacturers to adjust promptly and adapt to new workload needs. Besides, SDWAN is considered a cloud-based solution that can be deployed within hours, promoting flexibility in the manufacturing industry.
Optimizes Internet of Things (IoT)
The Internet of things defines the network of physical objects embedded with software, sensors, and other technologies used to connect and exchange data between devices and systems through the internet. Like any other industry, manufacturing industries use IoT across different operations and locations, including the factory floor, warehouse, and supply chain. The intent is to ensure equipment runs optimally and the inventory meets or exceeds demand.
However, each device connected to IoT brings challenges and vulnerabilities to the network since endpoints must communicate with an onsite data center or the cloud. To address this issue, SDWAN decreases network complexity and helps meet the needs of IoT. As a software-based tool, SDWAN eliminates the need for hardware changes and offers visibility through centralized management, as well as end-to-end encryption of IoT assets.
SDWAN Technologies For Manufacturing Companies
SDWAN functionality offers numerous benefits to the manufacturing industry, especially in today's digital world. Protecting vulnerable networks and devices, improved operational performance, flexibility, and enhanced connectivity are key reasons to incorporate SDWAN in your manufacturing industry.
At Intelice, we understand the benefits of having reliable and efficient IT systems in manufacturing companies in the Washington DC Metro Area, primarily effective and secure communication at remote locations. For more information regarding SDWAN, contact us to learn more today!