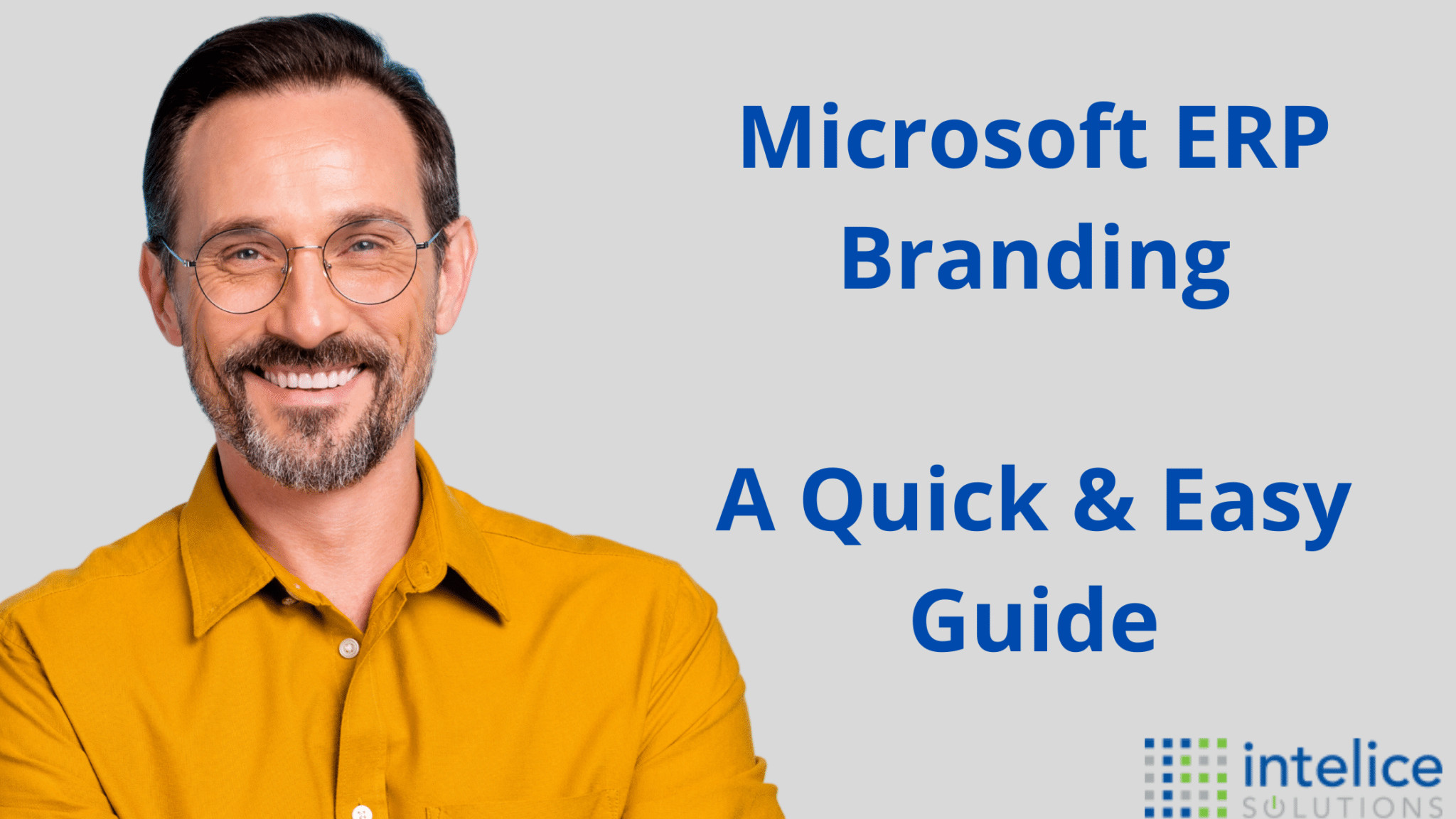 Microsoft ERP Branding
A Quick & Easy Guide
Microsoft ERP Branding: A Quick & Easy Guide
Unsure what the difference is between Dynamics NAV and Dynamics CRM? Check out this guide to make sure you're considering the right Microsoft business application for your organization.
If you're in the market for an ERP or CRM solution from Microsoft, then you probably know that one of the biggest hurdles is navigating the many slightly different brands and names for each product. From NAV to AX to 365, Microsoft Dynamics has a long list of specializations.
Are you sure you know which one is right for you? This guide will help you figure that out for sure. To start, let's go back to the beginning…
A Brief History Of Microsoft's Business Solutions
Microsoft entered the business solutions market in the early 2000s, recognizing how valuable accounting solutions had become in the final decades of the twentieth century. Microsoft aimed to capitalize on accounting software as well as solutions for other business processes.
They broke into the market by acquiring Axapta, Navision, Great Plains, and Solomon. Over the following decade, Microsoft released their own branded versions of these products, as well as a CRM solution. In 2006, they rebranded their business solutions line as "Dynamics", encompassing all their software designed to support core business processes.
This is where you encounter the first major leap in branding:
Axapta — Dynamics AX
Navision — Dynamics NAV
Great Plains — Dynamics GP
Solomon — Dynamics SL
Microsoft CRM — Dynamics CRM
After this rebranding, Microsoft began moving many of the business solutions into the cloud. Within a few years, this prompted another major development in their branding…
Introducing Microsoft Dynamics 365
An even more significant shift in branding than the change to Dynamics, the release of Dynamics 365 resulted in changes to Dynamics AX. In the following years, Dynamics AX was rebranded and split into a subset of offerings, and other platforms followed suit:
Dynamics AX — Dynamics 365 Finance and Operations — Dynamics 365 for Finance and Dynamics 365 for Supply Chain Management
Dynamics CRM — Dynamics 365 Customer Engagement
Dynamics NAV — Dynamics 365 Business Central
Your Microsoft Branding Cheat Sheet
History lessons aside, I'm sure you're wondering — what are these solutions called now?
Dynamics 365 Finance: Dynamics 365 for Finance and Dynamics 365 for Supply Chain Management (originally Dynamics AX)
Dynamics 365 Business Central: Dynamics 365 Business Central (originally Dynamics NAV)
Dynamics 365 CE: Customer Engagement, or, Dynamics 365 for Sales, Marketing, Service (originally Microsoft CRM)
Dynamics GP: Dynamics GP (originally Great Plains)
Dynamics SL: Dynamics SL (originally Solomon)
Need Expert Assistance Navigating Microsoft Business Solutions?
It's OK if you're still unsure which solution is right for you. In fact, the branding is set to change again within the coming years, when all these programs will be consolidated into Microsoft Dynamics 365.
That means that no matter what version of Dynamics SL or Dynamics GP you're currently relying on, you should be planning to migrate to Microsoft Dynamics 365 — and sooner rather than later. As support and extended support ends for these programs in the following years, it will be critical for organizations like yours to get ahead of the curve and move to Microsoft Dynamics 365.
We can help — Intelice Solutions has extensive experience with Microsoft business solutions and can help you assess your needs and find the right software to support your processes.
Here's how to get started:
Contact our team and schedule a consultation.
Show us what you need from an ERP or CRM solution.
Let us show you how Microsoft Dynamics 365 will meet your needs.