Microsoft Inspire 2022: Microsoft Cloud Announcements
Microsoft makes two major announcements this year as it relates to Microsoft Cloud for Nonprofit and Microsoft Cloud for Sustainability.
Drive Innovation and Social Impact with Microsoft Cloud for Nonprofit
Microsoft Cloud for Nonprofit is the key to driving growth in the nonprofit industry. This new suite of applications and support from Microsoft leverages the new Microsoft industry-specific cloud focus, using the common data model to provide nonprofits the support they need immediately with data they already have within their organization. Cloud for Nonprofit was the first industry-specific cloud tool launched by Microsoft in October 2021, and Microsoft is constantly providing updates and new features within the application suite.
With Microsoft Cloud for Nonprofit, partners and their nonprofit organizations get access to deeper skilling and enablement resources through Microsoft Learn that truly show the advantages and usage opportunities that exist within the applications included in Cloud for Nonprofit. It allows partners and nonprofits an opportunity to differentiate their clients' positioning within the applications available in the Cloud for Nonprofit suite, in both the free basic plan as well as advanced support in the standard plan. Utilizing the common data model, Cloud for Nonprofit provides deeper platform integrations for nonprofit organizations with industry-specific tools to enhance a nonprofit's reach to donors and supporters.
Coming soon to Cloud for Nonprofit will be an improved user experience, including a new "getting started" page for when a nonprofit first begins their journey into the Cloud for Nonprofit suite. Nonprofits can get a new marketing insights integration that maximizes the potential of the Fundraising and Engagement application that is free in the basic version of Cloud for Nonprofit. Microsoft will also be making improvements to the donation import process for nonprofits, allowing greater insight into their donors and supporters. In addition to those new features, Microsoft has simplified the deployment process for nonprofit organizations and their partners.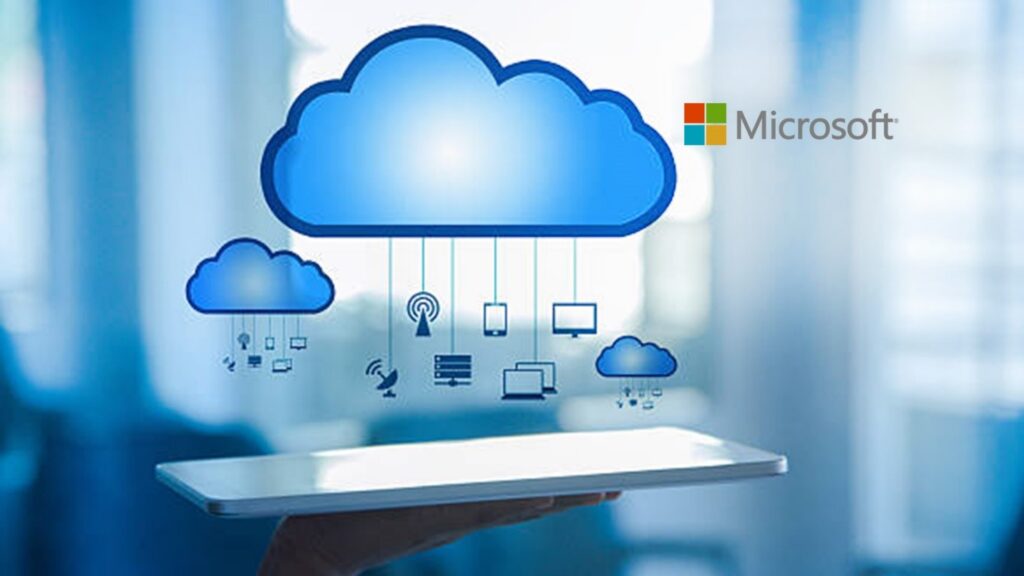 Scale Your Business and Impact with Microsoft Cloud for Sustainability
Microsoft delved into their sustainability story and the new opportunities it creates for partners as businesses face complex sustainability challenges. Businesses must actively think about how to re-engineer the energy and economic system that has been in place since the Industrial Revolution. This will require new forms of energy and new technologies with a shorter timeline for development and implementation. Organizations face a complex task and will need to balance environmental, social, and governance (ESG) commitments while continuing to grow business revenue, market share, and shareholder value. As a result, organizations are learning they must transform existing business practices to meet the new sustainability imperative.
Key areas of focus for organizations as they navigate sustainability for their business include:
Understanding differing guidelines and reporting practices — not just globally and regionally, but within industries as well.
Mandatory carbon reporting is on the horizon. This different standard is a challenge that may involve gaps arising from manual processes for reporting that do not provide timely insights and are not auditable.
Siloed data, such as data returning in multiple formats leads to additional complexity when collecting and reporting data.
No single company can solve this all alone. Companies of all sizes — large and small — will have to work together to tackle this growing opportunity. Microsoft is investing in building the world's leading platform for environmental sustainability challenges together with the partner ecosystem. In addition to the Cloud for Sustainability, Microsoft is also releasing Microsoft Sustainability Manager.
Microsoft Sustainability Manager is a solution built on top of the Cloud for Sustainability that unifies data intelligence and offers organizations an increasingly automated and comprehensive view into the emissions impact of their operations. With the initial launch, Microsoft will be focusing on carbon emissions, and in the future, will support water and waste tracking.
What makes the Microsoft Cloud for Sustainability partner opportunity unique?
The platform is flexible with security, privacy, and compliance built-in that empowers partners to quickly and easily build, extend, and connect sustainability solutions.
The ability to extend the platform to support more ESG capabilities.
Insight tracking for other sustainability solutions powered by the Microsoft Cloud.
Sustainability comes to life when Microsoft and the partner ecosystem work together!
Curious to learn more about how Microsoft Cloud for Nonprofits or Cloud for Sustainability can positively impact your organization? Contact us today to connect with an expert on our team to start a conversation!