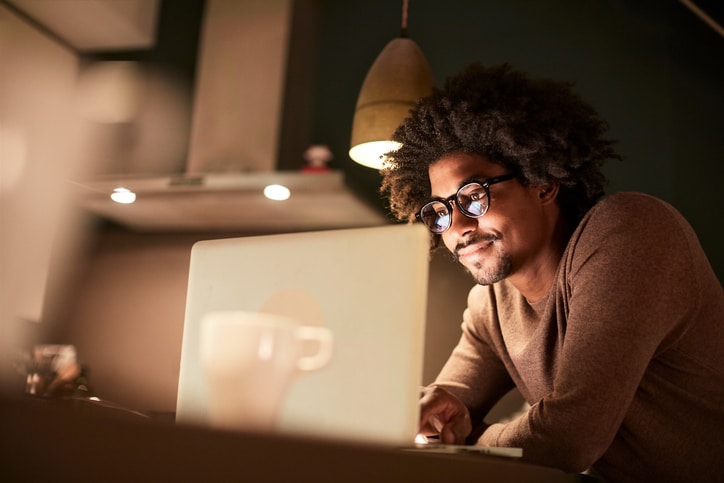 A Guide to Using Microsoft Solutions for Remote Work
A Guide to Using Microsoft Solutions for Remote Work
The Coronavirus Pandemic Has Left Millions of People Working from Home… So What Are the Best Microsoft Solutions to Use for Achieving Optimal Efficiency? Let's Take a Look…
As coronavirus cases continue to rise, businesses around the world are left with no choice: close their doors or work remotely. For many, embracing remote work is the only way to limit the spread of the coronavirus and keep their staff members safe while ensuring operational efficiency continues. But unfortunately, remote work is an unfamiliar concept – and for those who haven't worked remotely before, it's a difficult time given the fact that the switch to remote work needs to be done quickly.
Fortunately, remote work comes with its fair share of far-reaching benefits, even before the coronavirus pandemic. Recent studies have found the following:
Productivity is approximately 35-40% higher for remote workers
Quality defects are 40% fewer in work produced from home
54% of employees would change their jobs for a more flexible opportunity
Businesses save an average of $11,000 per year, per part-time remote worker
Employees are absent from work 41% less than those who work in the office
There's No Denying That It's a Difficult Time, Especially For Those Forced to Embrace Remote Work As Quickly As Possible… But The Right Tools Can Simplify the Process.
Intelice Solutions is a leading provider of Microsoft Solutions for Small to Medium businesses in the DC Metro area. Since 1996, Microsoft has been our trusted partner of choice, especially for remote work solutions that allow for the highest level of operational efficiency without sacrificing security. We trust Microsoft because their range of solutions covers all of the bases in terms of:
Security against data loss and/or unauthorized access
Collaboration amongst employees, partners, and customers
Productivity with anytime, anywhere access to information
How to Get Started with a Remote Workforce Using Microsoft Solutions…
For those looking to work remotely, there isn't one simple solution. Instead, multiple solutions must work together to achieve all aspects of remote work. Microsoft offers a range of solutions that work well together:
Microsoft Office 365
Microsoft Office 365 is one of the most well-known tools available on the marketplace. You gain anytime, anywhere access to all of the applications you already know and trust, including the following:
Outlook for email/calendar capabilities
Word for powerful document creation and processing
Excel for data analysis and spreadsheets
PowerPoint for slideshow presentation creation
OneNote for note taking capabilities
OneDrive with 1tb of cloud storage
Teams for video conferencing and chat capabilities
Publisher for publishing documents and/or content
And more
Microsoft Teams
Microsoft Teams, available in any applicable Microsoft Office 365 license plan, is worth mentioning on its own due to its capabilities for transforming the remote workforce. Microsoft Teams is essentially a chat-based workspace that brings together the tools, documents, and communication functionality every team needs to work together from home. It fully integrates with various other important services and applications – allowing employees to:
Create communication channels around specific teams or projects
Assign tasks to one another and edit documents in real-time
Create tags to track work and/or projects as they're being done
Access the platform across various devices with automatic syncing
Plus, the platform can be used for collaboration with those inside AND outside of the company, such as vendors, partners, customers, and suppliers.
Microsoft Intune
Microsoft Intune is a cloud-based mobile device management and mobile application management service. Microsoft's Enterprise Mobility + Security (EMS) suite includes Intune – giving you the ability to safeguard your users while they're working remotely. Essentially, Microsoft Intune integrates with other services, such as Microsoft Office 365 or Azure Active Directory, to enable greater control of access capabilities. Here's how it works:
Set rules and/or settings for personal and company-owned devices that will be accessing networks and data.
Deploy and authentication applications on all devices, whether they're on-premises or mobile.
Keep devices and applications secure and compliant with the requirements you must abide by in terms of industry-specific regulations.
A Few Additional Microsoft Solutions That Are Worth Noting…
Lastly, Microsoft Virtual Desktop can be a great option for giving employees access to their work computers, along with all of the settings, applications, and data, from home. Microsoft Cloud App Security, on the other hand, gives employees conditional browser access for greater security against threats.
Ready to Get Started with Microsoft Solutions for Your Remote Workforce? Get Microsoft Office 365 E1 for FREE with a 6-Month Trial…
In response to the coronavirus pandemic, Microsoft is offering a FREE 6-month trial of Microsoft Office 365 E1. Get in touch with our team to get started.