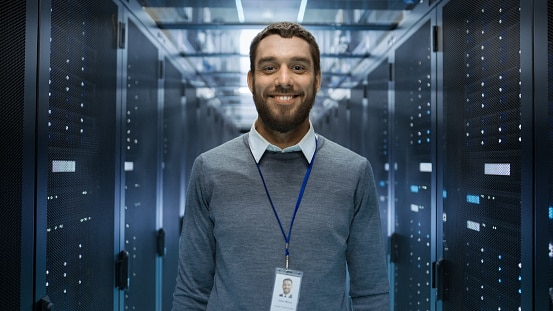 How Much Should You Expect to Pay for IT Support for Your Small/Medium Business in Frederick, MD?
Searching for a new IT support provider for your Frederick, MD business?  Have you considered how much you should expect to pay?  This article outlines the cost structures of how most managed IT services company in Frederick bill and charge for their IT support services.
Intelice wants to be your IT support company in Frederick.  Continue reading to learn more and then call us.
If you are looking for Frederick IT Services for your small or medium-sized business, you may wonder how much the support costs. Running a business means knowing how to allocate funds for your yearly budget including IT support. However, an IT company in Frederick, MD needs to calculate costs based on what you need.
Costs depend solely on services provided.
It is similar to repairing your car. If you take your car in and say, "It is making odd noises. How much will it cost to fix it?" Your mechanic will answer, "It depends on what's wrong with it."
So let's discuss the things that affect the cost of IT services for your business.
Cost Factors for IT Support in Frederick, MD
1. How Many Tasks Do You Want IT Support to Handle?
If your own staff can handle some of the IT work, then you won't need as much assistance from a Frederick IT services company. Some businesses prefer to retain some pieces of the work while others want to have a third-party take care of everything. Your network size, number of users and factors listed below can all affect your IT support cost. These tasks can all be handled by outsourced IT support:
Adding and deleting users
Network monitoring
Data backup
Email archiving and filtering
IT support for employees
Maintaining a firewall
Protection from viruses
Software management
Equipment purchasing or leasing
Server and equipment maintenance
Mobile device management
Compliance management
Application management
Your can save a lot of labor hours and money by handing off these tasks to an IT company. However, you may find it is more cost-effective to keep a portion of the work inside your company. This decision is completely up to you.
2. IT Experience
IT services are a crucial part of any modern business. Keeping your records and data secure in storage and when in use is a priority. While you may employ one or two IT techs with experience, if IT isn't your core business, you don't have the experience that a dedicated IT services company has. A neutral third-party vendor isn't invested in the results of past work or taking time off. They can handle work 24/7 while your employees are home with family. Contractors also have more time to stay updated on the latest IT issues and technology to keep your support current and secure.
3. Is IT a Priority for Your Bottom Line?
Small businesses often run on a tight budget. Therefore, you may need to examine the cost-benefit for hiring a managed IT support firm. To give you an idea of possibilities, here are the three main levels of service provided.
Break-Fix service is similar to contacting the local "geek squad" when your computer breaks down. This level offers single service help at the last minute. While you can minimize cost this way, you can also end up with cost overruns. If your tech is older, it will break down or have other issues increasingly. These costs can add up quickly. If all of your tech is new, this service may be the right fit.
Per Device service is exactly what it sounds like, a continuing fee for each device serviced. These fees generally are up to $100 per month costed in an "a la carte" fashion. Your budget determines what support you can have for each device during the month. For companies with low computer usage, this may be a good fit.
The most common service model used by small- and medium-sized business is the Per User model. This model allows for constant change and growth, hiring and firing of staff and regular maintenance of all your computers and devices. Depending on where your business is located and types of equipment you have, your costs may vary. This type of model allows for customization by an IT company in Frederick, MD. Full-service computer services run approximately from $100 to $200 per user.
4. Is It Worth It?
You have to decide whether it is worth the cost to have managed IT support services for your small- to medium-sized business. But if you think having support 24/7, on-call technicians that can maintain and repair your computers when needed is a priority, then it is definitely worth the cost. Your Frederick IT support company will handle your IT needs efficiently and with expertise, taking the labor hours and requirements off your hands. If there is a need, your employees can call for service and go back to what they are good at, your core business.]
Intelice Provides IT Services & IT Support in Frederick, MD
Remember, that while your own IT personnel may have years of experience, they still don't have the combined experience of dedicated IT services company staff. A group of experts can have a combined base of knowledge worth 100 years of support. This expertise allows you to get back to your own work quickly and work on your profitability.