Weathering the COVID-19 Storm: A Non-Profit's Guide
The coronavirus pandemic hasn't been easy on anyone, especially organizations of all types that had to shut their doors temporarily and transition their workforces to remote work. But nonprofit organizations, in particular, experienced significant challenges as they're already tasked with working on smaller budgets and fewer team members. Now, they're working on even SMALLER budgets and even FEWER team members than before – all while trying to deliver their mission.
For some, the coronavirus pandemic has resulted in a serious drop in revenue as a result of physical distancing requirements. While some had to limit capacity, cancel fundraising events, and stop the activities they'd normally do to raise funds, others had to simply stop operating altogether. Fortunately, there are ways to weather the storm, even for non-profit organizations that have been significantly impacted over the past few months.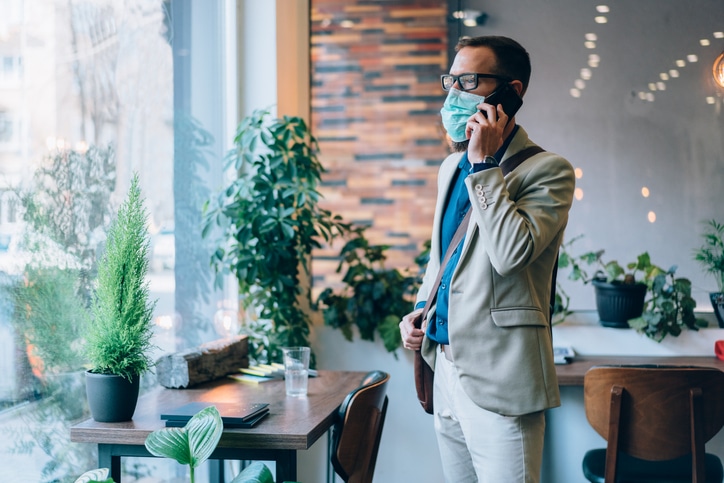 5 Key Operational Areas Non-Profit Organizations Must Focus On
In this article, we'll highlight 5 key operational areas we recommend focusing on to help you come out of the coronavirus pandemic even stronger and more resilient than ever before:
Processes
First and foremost, make sure you have a list of core processes that are necessary for the survival of your non-profit organization. This may include:
Receipt of funding
Processing payroll
Handling payments to vendors
And much more
Then, look for areas where you can improve these processes. Involve your technology department to see if there are any areas you can automate, and in turn, eliminate the need for human intervention.
Priorities
Next, it's time to think about your priorities. What matters most to you? When it comes to your mission, what do you and other stakeholders believe are the most important priorities to achieving it? If you're operating on a tighter budget with less staff, it's critical to have your priorities outlined and agreed upon.
Expertise
Now that you've identified your processes and priorities, it's time to think about the skills necessary to make the most of your situation. Basically, do your current team members have the skills needed to handle your most important priorities and optimize efficiency? If not, you may consider:
Retraining or ongoing education for existing team members
Outsourcing specific functions and/or responsibilities
Finding new tools to help you do more with less
Ultimately, you're working with fewer people and less capital, so in turn, you'll need any extra expertise you can get your hands on.
Technology
We've mentioned automation and tools already, but technology will play an integral role in helping you respond to the current situation. Naturally, those who are working from home (or a mix of home and the office) will need the right tools:
A cloud-based ERP system that allows for web-based or mobile access without sacrificing confidentiality.
A VPN (virtual private network) to create a secure tunnel between the user and the network.
Security awareness training to teach your team members about best practices regarding working from home.
Those who are embracing remote work more now than ever, it's important to consider looking into migrating to the cloud. This can include moving your applications, databases, and other systems over so you're no longer reliant on an on-premises environment.
Partnerships
Lastly, don't forget how valuable the right partnerships can be. Banks, for instance, can assist you with implementing electronic payment, purchasing card, and check capture processes to save time and optimize efficiencies. Payroll providers, on the other hand, can help you alter your payroll process and service options to minimize the need for human intervention, and in turn, save money.
Where Can Non-Profit Organizations Turn For Technology Guidance?
Intelice Solutions has been supporting businesses in the DC Metro area since 1996. We implement innovative solutions across a variety of industries – helping businesses grow through greater efficiency of their day-to-day operations. We work with many non-profit organizations looking to do more with less, and ultimately, deliver their mission.
Click here to get started or call us at (301) 664-6800.