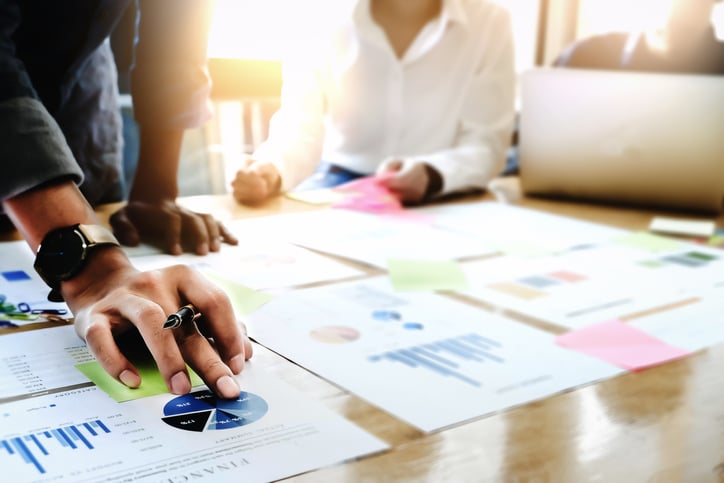 How to Personalize Microsoft Dynamics NAV
Business users rely on the Microsoft Dynamics NAV enterprise resource planning (ERP) solution for its full array of applications and functions. Microsoft Dynamics NAV drives transparency, collaboration and efficiency throughout businesses of all sizes.
There are many great features that allow Microsoft Dynamics NAV users, to add personalizations and filters that save time and avoid repetitive tasks.
Whether you use NAV or its successor, Microsoft Dynamics 365 Business Central, understanding how to take command of your version of the software will make you a more productive and valued user.
Knowing how to navigate software products and applications often requires a strategic partner committed to your success. When you're looking for Microsoft Business Central support in Washington DC, turn to Intelice Solutions.
How Can We Personalize Our Microsoft Dynamics NAV ERP?
Let's focus our tips on the on-premises version of NAV, although many of the features are also available on web-based versions. Many changes you make to customize your desktop version are reflected automatically on your web version as well.
The key components of personalization are the Navigation Pane, the Ribbon and using filters.
What Can Be Personalized on the Navigation Pane?
The Navigation Pane has several components that can be personalized, including page links (lists of different items, such as vendors or chart of accounts) and activity buttons (high-level modules such as fixed assets, cost accounting and cash management).
You can get to the personalization area in several ways. One is accessing the NAV Application menu via the dark blue arrow at the top of most pages and clicking on "Customize Navigation Pane." From there you can move, add, remove or rename buttons to or on your home page navigation pane or other navigation panes on other pages. Once you accept the changes, your page will refresh automatically to reflect the changes.
Another way is to use the search function to find the department path to find the list you want to add. You can also right click in the menu items in the Navigation Pane to pull up a window with the same personalization options.
How Do We Personalize the Ribbon?
The Ribbon includes several important elements. At its core are four tabs, though Microsoft often switches the number and types of tabs on different versions of Dynamics NAV:
Home — Your most commonly used tasks, reports and related information
Actions — Tasks and functions that are specific to a list or functional area
Navigate — Information related to a selected record
Reports — The most commonly used reports specific to the functional area or list being viewed
Within each tab are groups (usually greyed-out descriptors below a collection of icons). There are also actions (not to be confused with the Actions tab) that reflect different functions that can be done.
Like with the Navigation Pane, you can click on the dark blue arrow to open up a menu and select Customize Ribbon. On the other hand, if you're on a page that has a ribbon, simply right-click anywhere in the ribbon to open the same customization box.
You'll see a listing of the tabs and related groups. Drop-down menus provide you with more detail on each group and allow you to add or remove options, just like with the Navigation Pane. You can also move items to different tabs.
You can also add items on different Ribbons to your Home page Ribbon or another page.
Be careful about over-personalizing your ribbon tabs. Too many actions mean all your icons get smaller, often to the point of being unreadable.
What Other Sections Can Be Personalized?
Here are two other personalization areas.
Card Page
Often these pages contain an abundance of information, some of which you may not find necessary or useful. Here you can prioritize items that can be displayed using different views. You can also choose which fields are scrolled through when using the keyboard Tab key review selected fields.
FactBox
Clicking on the cog icon in the top left corner of any FactBox opens a menu that allows you to add fields to or remove fields from the box. You can also remove the Fact Box entirely from your view. You also can check or uncheck to remove the FactBox pane from any list or page.
How Does Filtering Work?
On almost all of your list pages, there is a large white box containing the list name. This is the Filter Pane. To the very right of the list title is a drop-down arrow that brings up a list of possible filters. The most common filters available are:
Quick Filter. This filter is a search box on the right side of the filter pane. It's meant to be a simple way to shorten or minimize your list based on the item you enter in the search box. It's not case-sensitive and the word entered can be found anywhere within an item's name. You can also select a row within a column, right-click and click on Filter to This Value to apply a filter to the selected value.
Advanced Filter. With the advanced filter function, you can apply a filter to all fields in the table, regardless of whether the columns are displayed. You can also apply multiple filters to your data at the same time and use special characters as wildcards or to ignore case sensitivity.
Limit Totals. This filter type allows you to filter on data stored in an underlying table. You can also add date ranges as well. This filter type is commonly used on the Chart of Accounts list.
There's another handy function — Save View As — that allows you to save a list where the same filter is frequently used, eliminating the task of adding the filters every time you're analyzing data.
What Happens If I Share a Workstation With a Colleague?
Personalizations are specific to your Microsoft Dynamics NAV login. Any changes that are made to personalize your version are yours alone. If other users hop on your desktop to access the ERP, their personalizations, if any, will appear.
Who Offers Support for Microsoft Dynamics NAV?
Intelice Solutions has extensive experience helping customers install, maintain, personalize and optimize their Microsoft Dynamics NAVsolution. Because the enterprise resource planning solution is available in multiple versions and can be hosted on-premises or in the cloud, businesses frequently need help determining what will work best.
Our consulting services help determine the right NAV solution for your business. We're also there to help with installation, training and ongoing support.
Intelice Solutions also offers support for Microsoft 365 Business Center, Microsoft Office 365, Windows 10 and other software tools your Washington DC business use daily. To schedule a free initial consultation and learn about our IT consulting services, cloud and mobile solutions, managed support and IT security, contact us today.