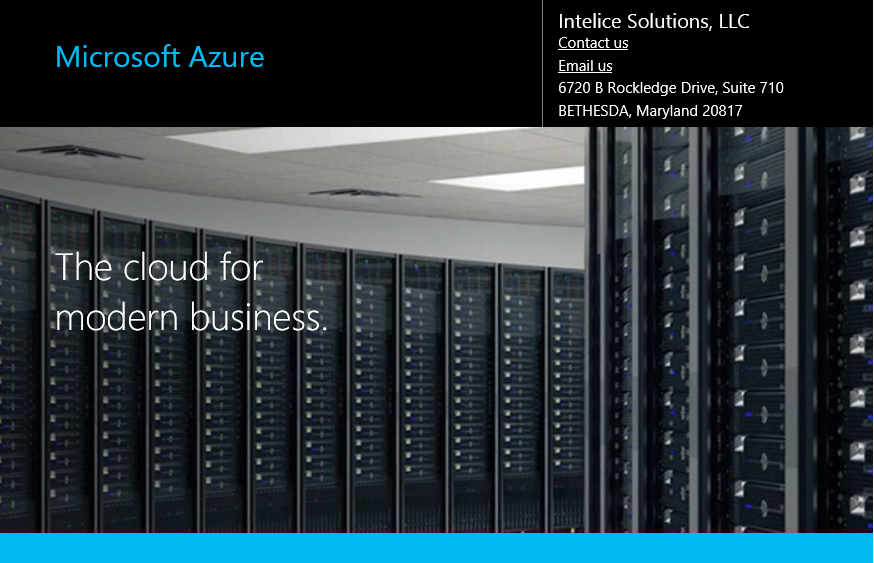 What is Azure?
Azure is an open and flexible cloud platform that enables you to quickly build, deploy and manage applications across a global network of Microsoft-managed datacenters. You can build applications using any language, tool or framework. And you can integrate your public cloud applications with your existing IT environment.
Virtual Machines
You bring it, we run it. Azure provides on-demand infrastructure that scales and adapts to your changing business needs. Whether you are creating new applications or running existing applications we provide the best price-performance and end-to-end support.
Web
Create, Publish, Scale. Azure offers secure and flexible development, deployment, and scaling options for any sized Web application. Leverage your existing tools to create and deploy applications without the hassle of managing infrastructure.
Storage, Backup & Recovery
Gain peace of mind. Azure provides scalable, durable cloud storage, backup, and recovery solutions for any data. It works with the infrastructure you already have to cost-effectively enhance your business continuity strategy and provide storage required by your cloud applications.
Identity & Access Management
Enterprise Cloud Directory: Azure Active Directory delivers an enterprise ready cloud identity service enabling a single sign-on experience across cloud and on-premises applications. It allows multi-factor authentication for added security and compliance.