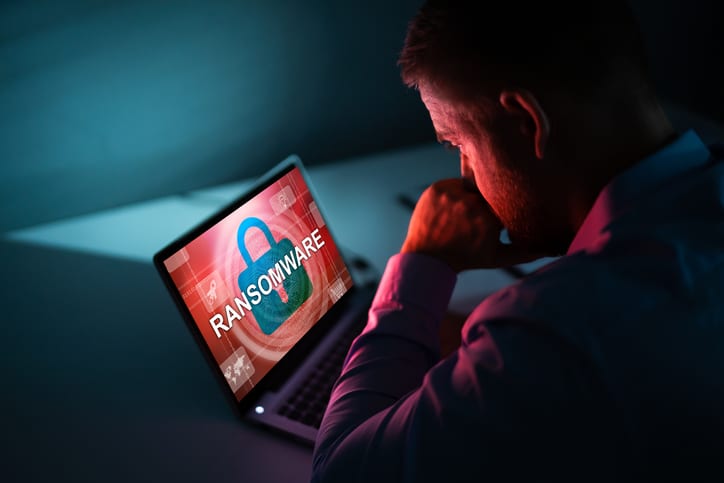 Ransomware Cyberattacks on Large Companies at Record Highs
Ransomware Cyberattacks on Large Companies at Record Highs: Is Your Company Prepared?
Ransomware cyberattacks on large corporations are becoming more common and crippling. What's more worrying is that many targeted organizations don't have the capacity or measures to proactively detect and prevent different cyber threats or fix a vulnerability faster to avoid further losses.
And when such cyber risks befall a multinational organization, the consequences can be devastating, not only to the company and its workforce but also to the customers and end-users. We're talking about lost revenues, supply shortages, price hikes, reputational damage – you name it!
For instance, JBS SA – the world's largest meat processing company – recently had its production disrupted when it fell victim to a ransomware cyberattack. That's just a sample of several other large companies whose systems have been compromised in the recent past, including Molson Coors, Milan-based Campari Group, Colonial Pipeline, and more.
In this article, we take an in-depth look at:
The impact of ransomware cyberattacks
How ransomware attacks have changed
How large companies can prevent/reduce the risk of an attack
What are the Impacts of Ransomware Cyberattacks?
As we alluded to above, a ransomware attack on large organizations cuts across it impacts both the business and its customers. Below are some of the far-reaching effects of such a cyberattack:
Financial Losses
In a ransomware attack, after the cybercriminal succeeds in infecting your system with malware or obtaining your sensitive data illegally, they usually demand a certain amount of money, aka ransom. Failure to provide the ransom within a specified period could see your sensitive data sold on the dark web or to your competitors and/or make your systems inaccessible. So by default, you may have to incur financial losses to have your IT infrastructure reinstated.
Shutdowns
In an attempt to prevent further attacks and work out a solution on how to recover your compromised systems, you may need to shut down your entire production plant. This leads to significant revenue losses because any lost productive hour translates to tens of thousands of dollars in deducted returns.
Lost Consumer Credibility and Trust
Suppose your company deals with tons of personal consumer information (PCI) like account names, social security, email addresses, unique personal identifiers, etc. In that case, it may take time to build consumer credibility and trust again following an attack.
Additional Costs
Putting your house in order after an attack can be pretty expensive, especially for large corporations. For instance, you may incur costs related to regulatory penalties and fines if you deal with PCI. Other expenses that may cripple your business financially include new software and hardware infrastructure and data recovery.
Potential Price Hikes
What do you expect when a large company like JBS SA has its global production disrupted for some days? The prices may hike following the rapid shortage of adequate supply when the demand remains constant.
How Have Ransomware Attacks Changed?
Cyber threat actors are becoming more innovative and sophisticated by the day, and they're breaking away from conventional tactics. In the past, ransomware attackers had a straightforward strategy of deploying malware through phishing emails on a company's endpoint devices and hoping that an unsuspecting employee clicks on it. The malware would then encrypt the organization's servers, and the criminals would offer decryption keys on the condition they get paid a hefty ransom.
The game has since taken a different approach – and has become even more lucrative for cybercriminals who engineer these acts. That's evident in the fact that the amount of ransom demanded grew to high seven-figure ranges by the end of 2020, whereas 2021 has seen some hackers demanding up to tens of millions of dollars. Astonishing, right?
Besides the astonishing ransomware demands, the execution of ransomware attacks has also changed. Threat actors are now focusing on exfiltrating sensitive company information. A study reveals that these perpetrators are now forming highly organized criminal organizations, with most of them headquartered in eastern Europe.
The criminals are not just deploying malware on random companies – they first study and understand the targeted organizations' entire financial picture, their industries, and how they can get exploited maximally. Besides encrypting company systems, ransomware attackers also perform reconnaissance on company files, enabling them to exfiltrate large amounts of data.
The threat actors then push the "pay up or else" narrative by throwing an extortion demand at the company. They only accept cryptocurrency payments – as they're hard to track. And as we mentioned, failing to pay the ransom may see the company's critical data posted on the dark web or sold to competitors.
So if your company's reputation means the world to you, and you don't want your valuable intellectual property or other confidential info, you may have no choice but to part ways with millions of dollars in ransom. But it doesn't have to reach thus far if you partner with reliable cybersecurity solutions experts to enforce proactive preventive measures.
How can Large Companies Reduce the Risk of a Ransomware Attack?
With cybersecurity threats, it is not a question of IF, but WHEN a risk will occur. So it's in your best interests to implement the proper measures to help reduce the risk of such attacks ahead of time. Below are some actionable tips for preventing a ransomware attack from occurring in the first place, as well as reducing the damage if the risk occurs:
Does your company have an incident response plan? If not, make it a priority to create one and ensure that it's clear among employees responsible for what actions in case of an attack.
Identify and closely monitor high-risk employees, e.g., those with admin rights to the systems, who may help engineer an insider attack.
Does your company have a cyber insurance cover? If not, be sure to purchase one and ensure that the policy's level of coverage is consistent with today's reality.
Multi-factor authentication is a must-have on every company account, including social media and service accounts. Also, ensure to acquire the most advanced spam filters.
Check on backup systems frequently, and ensure they're segregated from other systems.
Assess your third-party vendors' cybersecurity preparedness, especially those that handle sensitive company data. If possible, ensure they obtain CMMC accreditation.
Establish a unique communication channel, e.g., a secure texting app where C-level executives can communicate if a ransomware attack takes the company's email system down.
Partner with a reliable managed IT services firm like Intelice Solutions to take your employees through security awareness training (SAT) and phishing simulation to enable them to detect phishing emails and deal with threat actors attempting to dupe them.
Intelice Solutions is Your Trusted Cybersecurity Partner!
Let's face it; cybersecurity attacks aren't stopping any time soon; if anything, they're only becoming more sophisticated every year. But the good news is, your company doesn't have to be a victim of the unforgiving ransomware attackers, provided you have the right personnel and tools to prevent the cyberattacks. Even better, you don't have to spend your time and resources setting up an on-prem cybersecurity center. We can effectively handle it for you at a fraction of the cost while you focus on more value-adding business activities.
At Intelice, we offer a wide range of proactive cybersecurity solutions, including 24/7 systems monitoring, HIPAA/HITECH/PCI-DSS compliance, security assessments, password management, security awareness training, advanced endpoint security, and many more.
So what are you waiting for? Schedule a no-obligation consultation with Intelice today for a free assessment of your cybersecurity readiness.