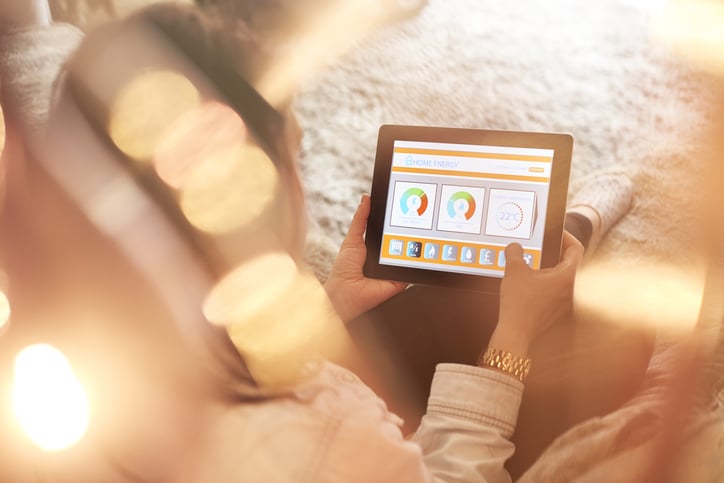 Top 7 Apps To Measure Productivity
Top 7 Apps To Measure Productivity
There is no shortcut to productivity. We live at a time when success in any endeavor will only come as a result of intelligent planning, applying consistent effort, and commitment to excel. Luckily, we also live at a time when there is another element that will add a new dimension to an individual's journey to productivity: essential tools.
There are so many apps and tools available online today that you can use to reach your goals. These tools come in all types and capabilities, with most of them designed to eliminate procrastination and help you stay on track. So whether you have trouble planning your time or following through with your plans, time and task management apps can help you deal with it.
Here are ten of the best apps that you can use to measure your daily productivity and help you achieve your goals.
1. Todoist
One of the most straightforward and high productivity apps you can use today is the Todoist to-do list and time management tool. This small app has completely changed how millions of people worldwide plan their work, establish routines, and improve their productivity. Its simplified task management system and project management offers a ton of features compared to other apps in the industry.
Key features of Todoist
Simplified templates make it easy to create and import tasks.
Support for text formatting hyperlinks makes it easier to manage tasks.
You can modify recurring and repeating tasks in bulk based on completion or due dates.
Automatic integration with Google Drive and Dropbox
Task and project prioritization.
2. Toggl
Toggl is such a simple, but a well-executed app that it is surprising it is available for free. At its core, Toggle is a time tracking tool that comes with a ton of handy features designed to help you manage your time, make informed decisions and quantify your productivity. The basic version of Toggl allows the user to automate various repetitive tasks that automatically start at a set time and turn off when the task is done.
Key Features of Toggl
Automatic task timer
Performance tracking and timesheet management
Analysis of where you spend most of your time
Powerful email reporting
Pomodoro timer
Export timesheets to CSV and third-party app integration.
3. RescueTime
If you are looking for an all-rounded productivity app that will help you save time, RescueTime is the perfect tool. This is a fully-featured app that offers a central dashboard to track your activities and goals. In addition, RescueTime offers detailed reports and trends for daily, weekly, monthly, or even yearly time analyses.
Core Features of RescueTime
Loggable performance highlights
Track your time on all your devices – desktop, browser, smartphone, and other devices.
Get weekly reports summarizing your time expenditure and productivity score.
Customizable and predefined categories make it easy to group tasks and web pages
Block distracting websites and apps
Create alerts and notifications for your goals and accomplishments.
4. Clockify
As the name hints, Clockify focuses on keeping the user's clock. This is a time tracking app that individuals and teams can use to keep track of time as they work, manage timesheets, or add and curate tracked time. The app offers powerful activity tracing and viewing features to allow the users to stay on top of their time results and generate billable reports for daily, weekly, or monthly hours.
Key Features of Clockify
Uses an automated timer to track individual and group work time
Powerful time analysis tools
Export reports as billable timesheets, PDF, Excel, or CSV
Label, group, and categorize time and task entries. Add billed time to projects, tasks, or track with tags.
Use ready-made templates to create and track projects.
Available for Mac, Windows, Linux, iOS, and Android operating systems
Browser extensions for Firefox and Chrome supercharge Clockify.
5. Notion
Many productivity apps promise to be an all-in-one solution for all your needs, but very few actually deliver on this promise. Notion comes close to being the productivity app with all the features an individual would need today. This simple app is built as a workspace of tools that you can use to take notes, create beautiful markdowns, link to documents, and even access databases. You can also use it to create checklists, track habits, edit your calendars, and manage to-do lists.
Key Features of Notion
Powerful Note Taker feature
Multiple views of the dashboard
Integration with third-party tools
Manage and track activities, tasks, and projects.
The Pro version offers convenient team time and project management.
6. Hours
Hours is one of the most popular free productivity apps for teams. This tool is easy to set up, features simplified navigation, and offers powerful tools to generate reports and personalize time tracking. Once the user is logged in, they can access the centralized timeline to view tasks, track activities, and define dates for reports or billable hours.
Key Features of Hours
Central dashboard with all the modules for setting timers, downloads, and generating reports.
Available for team collaboration.
Detailed time and task analysis with user-friendly visuals on different levels.
Simple timesheets for time management
Primary and secondary group reports for internal and external sharing
7. Spike
The best time management and productivity tools are easy to use, efficient, and handy for workflow optimization and collaboration. The key to becoming successful at work is the ability to track your time and effort with ease. Spike is a personal and professional note-taking app with features to turn your ideas into tasks and projects. It also enables real-time collaboration and supports collaboration on notes and documents.
Key Features of Spike
Collaborate with team members on notes and documents in real-time
Assign notes and tasks to team members
Share files and notes with group members instantly
Supports video and voice call notes within the app
Integration with email, calendars, and third-party storage tools
Conclusion
With so many productivity tools available to use for free, it would be understandable for you to get lost in all the offerings. Different productivity apps come with various features and capabilities. Some may be more suited for you than others.
The key is to try out different apps to find one with just the features and tools you need to account for your time and boost your productivity. Contact Intelice Solutions today if you need professional advice on which productivity tools would best suit you or your business.