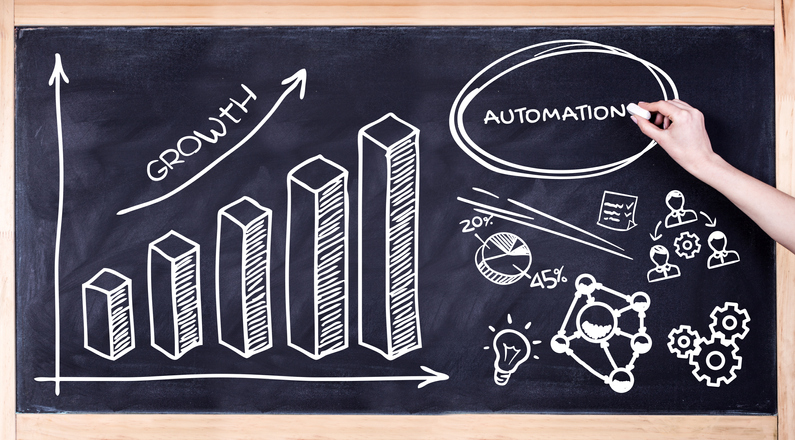 Sales and Marketing Automation with Microsoft Dynamics 365
Sales and Marketing Automation with Microsoft Dynamics 365
Companies around the world are constantly making changes to their sales and marketing tactics to keep their consumers engaged. Traditional marketing tactics are no longer as effective as they once were because they tend to be costly and impersonal. Today, marketing automation has become a hot topic because it automates marketing tasks while implementing a personalized approach that enhances customer engagement, in addition to improving efficiency and increasing ROI (return on investment) at the same time.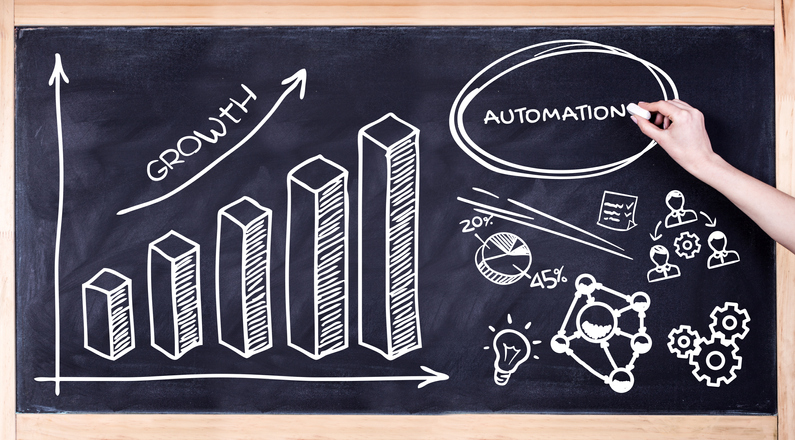 What is Marketing Automation?
You may have heard someone say "the tools don't make the man." Successful marketing is about more than having the latest tools, it is about having the tools that are right for your company and using those tools efficiently on a day-to-day basis. Companies still need to implement the right applications and platforms to do the job right. There are reporting tools, CRMs, email automation, and more.
An effective marketing strategy generally involves several moving parts — the marketing machine always needs to be moving. However, it is next to impossible to do all of the marketing work manually.
Marketing automation makes it easier to do the following:
Set up sales calls with potential clients
Send emails and track their engagement
Determine where each lead is in the sales cycle
Move prospects through the sales funnel
Maintain social media accounts
Determine your ROI after reports have been generated
With marketing automation, you will be able to fully leverage the potential of marketing. Marketing automation enables companies to automate even the most complex marketing tasks. Marketing automation assists in streamlining operations and achieving greater efficiency and revenue. With many companies finding it difficult to align their teams, processes, applications, and technology to achieve their short-term and long-term goals, marketing automation provides a reliable solution. Marketing automation has become widespread and scalable for companies of all sizes. Marketing automation provides companies with the resources they need to accurately identify potential customers, and ultimately nurture those leads to sales readiness by making vast improvements to the sales funnel.
Microsoft Dynamics 365 for Sales and Marketing
Dynamics 365 for Marketing is an automation tool that helps companies that are looking for a solution that offers more than the standard email marketing that takes place at the beginning of the sales cycle.
Through marketing automation in Dynamics 365, companies will better engage customers and prospects. Marketing automation will allow companies to transform marketing opportunities at every angle, using customer and prospect information to personalize messages and obtain applicable insights into marketing activities.
Creating Personalized and Enhanced Customer Experiences
With Dynamics 365 for Marketing app, companies can create personalized content. Companies can drive conversion rates and make sure prospects are engaged throughout the entire sales journey, and this can be achieved by providing personalized communications that are aligned with prospect behavior. Dynamics 365 can automate any marketing strategy and enhance the customer experience.
Engagement is a key principle of marketing, and personalizing each experience is at the top of the chart. Through marketing automation, companies can send messages at the right time based on various factors, such as the following:
Ready-made triggers
Demographic data
Buying behavior
Taking the time to directly address customers and prospects will make them feel special, and this will make them feel valued, which will more likely lead to a sale. More companies are taking the time to invest in tactics and techniques that will create a more personalized experience. Emails that are targeted at a specific audience can be delivered via a variety of channels. Microsoft Teams can also be used to host webinars to keep customers and prospects engaged.
Dynamics 365 for Sales
Today, consumers in your target audience are utilizing more than one channel – this means you need to be on more than one channel as well. It is necessary to develop and maintain a connected experience for consumers across all available channels, and the content produced on those channels should be relevant to the needs of the target audience. This can be achieved through Dynamics 365 for Sales. Creating leads and strengthening those leads can have a profound impact on sales and the revenue growth that follows. A vital part of this growth in sales and revenue relies on strengthening leads at every angle by using the Microsoft Dynamics 365 tools for sales and marketing automation capabilities.
Microsoft Dynamics 365 for Marketing opens the door to full marketing automation, which means you will no longer have to worry about the importing and exporting of lists. Dynamics 365 makes it easier for your sales team and marketing team to work together because Dynamics 365 for Sales is a part of the same platform as Dynamics 365 for Marketing.
Impact Your Marketing Efforts With Marketing Automation
There is no one-size-fits-all strategy when it comes to marketing. Every company will have its own requirements to fulfill, along with goals they are aiming to achieve. The marketing automation capabilities that are found in Dynamics 365 Marketing help companies adapt marketing to their specific needs. The relationships between sales teams and marketing teams can grow once implementing Dynamics 365. There can be a smoother and more enhanced handover of leads from all marketing activities because all relevant information will be accurately tracked and obtained.
Targeted and personalized marketing using multiple channels, developing, tracking, and strengthening leads, and obtaining actionable insights are only a few ways Dynamics 365 allows companies to positively impact their marketing efforts. More companies are beginning to explore marketing automation to attract a greater audience, enhance customer engagement, and generate revenue. Dynamics 365 Marketing, your company can do this as well.
Intelice is a Microsoft Partner in Washington and provides technical support for companies running ERP solutions to organizations throughout the area. Take marketing to greater heights by making each experience an enjoyable one. As a Microsoft Partner, Intelice uses its expertise in Microsoft Cloud services such as Azure and Microsoft 365 to help deliver more improved and connected marketing processes.
Contact Intelice's experts for more information or to schedule a consultation.