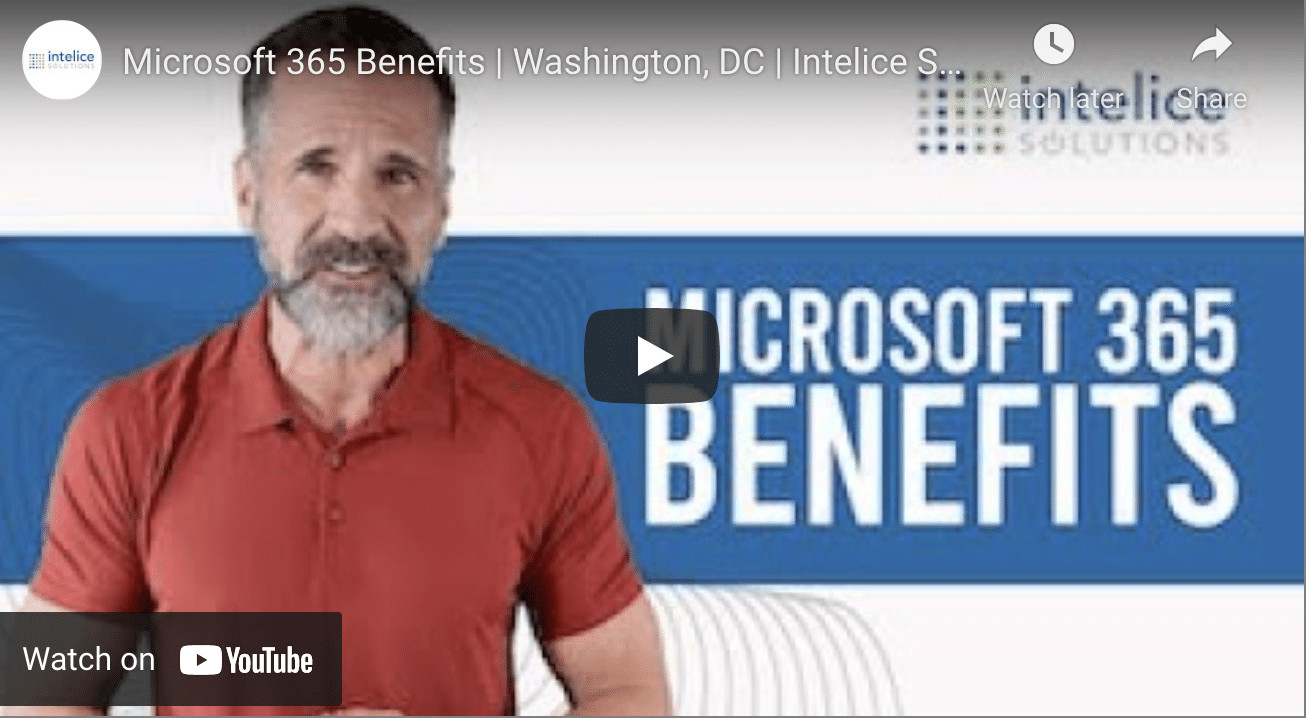 Take Your Business to The Next Level With Microsoft 365
Take Your Business to The Next Level With Microsoft 365
A lot of experts believe that one of the biggest things that separate us human beings from the rest of other living organisms is our capability to create and use tools to our advantage. This has been the case since time immemorial. When we are faced with a problem, we use our wits to create and use tools to solve them.
This still holds true to this day. Even in our modern world a lot of us still rely on tools to assist us in our daily activities. Even at work, we still use a variety of tools to make things easier. But how successful you are in your endeavor depends on the tools you use. This is because not all tools are created equal. As the decision-maker in your organization, it is your responsibility to pick the best set of tools your employees can use so they can be productive.
But the question is, with hundreds of options out there, where should you start?
Well, we always recommend you start with the ones you are familiar with. Take the brand Microsoft for example. There's a big chance that 90% of the people reading this article know what Microsoft is and has had the chance to use one of their many tools including Word, Excel, or Powerpoint.
Today, you can use all of these tools and apps from Microsoft under one suite – Microsoft 365. To date, Microsoft 365 is considered one of the most widely used enterprise cloud services. According to statistics, around 60% of companies with 100 or more users use Microsoft 365.
But what is Microsoft 365 and can it benefit your business? How good is it compared to the competition? Let's find out.
What is Microsoft 365?
In a nutshell, Microsoft 365 is Microsoft's cloud-based productivity suite. It's a marriage between the Office 365 tools we know (like Word, Excel, and Powerpoint) coupled with Microsoft Enterprise Tools. The tools available in Microsoft 365 aim to provide a "one-stop-shop" for all things your business needs to operate.
How Is Microsoft 365 Different From Its Predecessors?
For starters, Office 365 (and by extension Microsoft 365) is a cloud-first service on a subscription model. Instead of a hefty one-time payment for a license, you pay a monthly subscription fee to continue using the services.
As mentioned above, Microsoft 365 is cloud-first which means the apps and tools are designed to be used online. All of the applications, data, settings, and everything else is stored in data servers from Microsoft.
This means you don't need to install anything or maintain any kind of hardware to continuously use the service. Microsoft 365 also allows users to access their apps and data on just about any device they have with a browser and Internet connection.
What Are The Benefits of Using Microsoft 365?
Microsoft 365 is far from being the perfect tool out there for offices but with its popularity, it can really make one wonder – why are people using it?
So that's why we have compiled to top advantages of Office 365
Scalability
Microsoft 365 provides your business with a certain level of flexibility wherein it can adapt to the growth of your business. Microsoft 365 allows you to mix-and-match apps depending on the needs of each employer and it allows you to remove or add users. All of these things can be easily managed through Microsoft 365. Want to cut back due to lean months? Remove users as you remove workers. Ramping up? Add as many licenses as you want and customize their apps to fit their needs.
Now, your workers don't have to go and re-train with another app when you grow. You can use the same system you used when you had 10 employees even though you now have 100 team members.
Supports Remote Work
Another big reason why businesses love Microsoft 365 is that it supports remote work with its "work anywhere" feature. All of the apps available on Microsoft 365 plus all the data that comes with it (all the files you have worked on for example) can easily be accessed as long as you have an Internet connection. You can use a PC, Mac, Android, or iOS device. For organizations with multiple locations, remote workers, or those who are adopting a new work-from-home scheme, this is a godsend.
Collaboration Made Easy
If your team needs to work on presentations, files, and presentations together then Microsoft 365 is definitely for you. With Microsoft 365, there exists only one version of a file that gets real-time changes instead of creating multiple copies. You can also opt to create versions in case you feel the need to reset and use an older version. Microsoft 365 also has a number of communication tools that can be used in tandem with the office tools so you can work while "facing" your team.
Reduced Capital Spending
Because Microsoft 365 is a subscription-based service, it eliminates the need for organizations to put up large amounts of capital for new software. This also puts your IT costs (for the subscription) from the capital to operating expenses. Microsoft 365 also gives users the option to pay yearly or month-to-month. The latter might cost more but it can really help smaller businesses from a cash-flow perspective. You can also cut costs by downgrading your subscription/removing services you are not using.
Security and Reliability
Many people who are not familiar with Microsoft 365 claim that it's less secure because everything is located in the cloud. This is actually far from the truth. When you use Microsoft 365, you are using their own security protocols and systems. This reduces another expense from your end – security.
Here are some of the safety features you get with Microsoft 365
Data loss prevention – Microsoft has their own Data Loss Prevention policy that allows you to identify, monitor, and protect data that you deem sensitive and important and prevents it from ever leaving your organization.
Encrypted email – Microsoft 365 ensures emails are only opened by the intended recipient and nobody else.
Mobile Device Management – This feature allows you or your IT team to control Microsoft 365 apps and tools on your employee's mobile devices or personal computer. This is to protect your company's information. In the event that a device is lost or stolen, you can easily delete all data on the stolen device.
Advanced Threat Analytics – Another unique security feature from Microsoft 365, which detects and alerts users of any malicious behavior on the network. It scans incoming emails for phishing links or malicious attachments and removes them.
If you are looking for a productivity suite for your business then Microsoft 365 is always a good place to start. With a good partner IT service company, you can set everything up within days. If you are a business based in Washington DC then you should give Intelice Solutions a try. Intelice offers a Microsoft 365 consulting and support service where they can help you with everything Microsoft 365 related. From set up to troubleshooting. Give us a call today and have your initial consultation scheduled. We are more than happy to assist you in your journey with Microsoft 365.