Tangicloud Welcomes Intelice Solutions
WASHINGTON DC PARTNER JOINS TANGICLOUD PROGRAM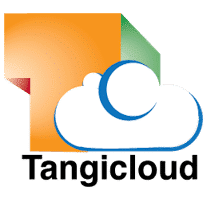 Littleton, CO (November 30, 2018) – Tangicloud Technologies, Inc., a Colorado-based software publisher, announced today that Intelice Solutions, a gold level partner with Microsoft has entered agreement to sell and service organizations in the D.C./Maryland metro area with Tangicloud's nonprofit and government products.
Intelice Solutions is a leading provider of Microsoft solutions to small and medium businesses in the Washington DC metropolitan area. They have been implementing innovative solutions across a variety of industries since 1996. Their staff and product offerings have empowered growing nonprofit organizations to succeed by improving efficiency of their operations and offering high quality software.
"We're pleased to be working with Tangicloud to bring real cloud fund accounting to our community," said Justin Joerger, account manager at Intelice. "I've known Ron Bean and the Tangicloud team for several years and have confidence that they're offering a mature yet innovative product to the market."
Tangicloud is a pioneer in the latest Microsoft ERP technologies, taking advantage of the Microsoft cloud and the Dynamics 365 Business Central platform to bring real fund accounting and true cloud deployment to the nonprofit and government workplace.
Ron Bean, CRO for Tangicloud said, "It's great to be working with Justin and his team again. I know they strive for high quality customer service, and their work in nonprofits is impressive. This should be a great relationship that serves nonprofits in the mid atlantic area well."
ABOUT TANGICLOUD
Founded in 2016, Tangicloud Technologies, Inc. is a privately held accounting software developer based in Littleton, Colorado. The company's current software, Tangicloud, powered by Microsoft Dynamics 365 Business Central offers both cloud-based and on premise editions and sells their offering in either subscription or perpetual license versions.
Additional information about Tangicloud is available at www.tangicloud.com
[our-partners]