The Business Owner's Guide to Office 365
Microsoft is considered a key leader in the enterprise software industry. Every year or so, Microsoft releases new products and services and makes updates to their existing software to keep up with the needs of their business users all around the world. Out of all of the products and service offered by Microsoft, Office 365 is arguably the most popular and lauded among business owners of organizations of all sizes.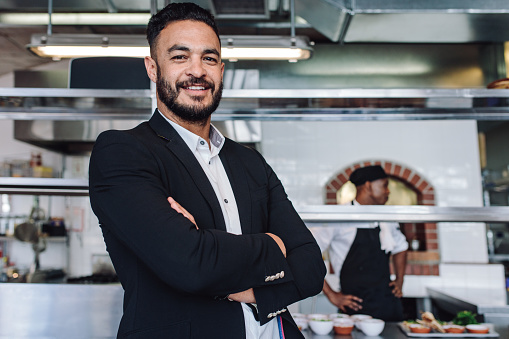 If you're thinking about having Office 365 serve as the foundation of the operation of your organization, this business owner's guide to Office 365 should help you make your decision. This article will highlight the additional features included in Office 365, from collaboration to scheduling tasks.
Office 365 Groups
One reason why so many business owners view Office 365 as an essential rather than an optional enterprise software is the Office 365 Groups feature, which is a collaboration tool that any subscriber on the Business Premium, Business Essentials, or Enterprise E1, E3, and E5 plans can take advantage of. Office 365 groups will make it easier for your employees to select certain people and collaborate with them on a project. Neither you or your employees will need to manage a complex set of permissions for every individual. Users who are in the same group can access shared calendars, inboxes, document libraries, SharePoint planners and team sites, and OneNote notebooks.
Recently, Microsoft made updates to Office 365 Groups to add tools for group management for admin users. Users who are admin level are now able to manage security with retention policies and restore groups that have been deleted. These users can also restrict the ability to create new groups to certain individuals within an organization and can also grant individuals outside of an organization guest access to a group.
Skype for Business
Another Office 365 feature that you will be eager to take advantage of as a business owner is Skype for Business. If you currently don't have Office 365, chances are your employees use different channels to communicate with each other. Your employees may even use a different set of channels to communicate with individuals outside of the organization. The channel that a certain employee uses will depend on their personal preferences. Unfortunately, the use of many different channels of communication within an organization can make it difficult to create a sense of continuity and cohesiveness. Fortunately, Office 365 offers business owners a solution to this issue in the form of Skype for Business.
Skype for Business offers employees the ability to choose from many different channels of communication condensed into a single platform. Therefore, your employees will be able to choose a channel of communication-based on their preference without harming the continuity of communication within your organization.
Not only does Skype for Business make communication more convenient, but it also reduces security risks significantly. Skype for Business offers enterprise-grade security. Therefore, having your employees shift from email or some other form of communication to Skype for Business will reduce the risk of your employees falling victim to cybercriminals.
Best of all, the monthly fee per user is very affordable, making Skype for Business as a solution even more attractive.
Anytime, Anywhere Access
Business owners are constantly striving to increase the productivity of their employees. If you're one of these business owners, Microsoft Office 365 should help immensely in accomplishing this goal. One of the main features of Office 365 that Microsoft constantly advertises is the anytime, anywhere access.
Office 365 offers businesses, both small and large, with web-enabled access on just about any device to email, calendar, documents, and contacts. Whether your employees want to access their work inbox on their desktop computer or their iPad, they will be able to do so quickly and easily. Thanks to Office 365's anytime, anywhere access, your employees will be free to work wherever they choose. They won't need to rush to their office or find a WiFi hotspot simply to do work. If your employees are on the go and don't have access to Microsoft Office, they can use Office 365 to view and edit documents from web browsers like Google Chrome, Firefox, and Safari.
99.9% Uptime Guarantee
When it comes to success in the business world, reliability and consistency is the name of the game. Even in the worst of disasters, your business should retain its ability to continue selling its products and services to customers without making compromises in terms of quality. Fortunately, Office 365 and its 99.9% uptime guarantee will help you do so.
Microsoft developed Office 365 with availability and reliability in mind. Office 365 features disaster recovery and enterprise-grade reliability, which is made possible with multiple data centers, a rigid privacy policy, and automatic failovers. The 99.9 percent uptime is guaranteed and financially-backed with a service level agreement.
Scalability
What makes Office 365 even more wonderful is its ability to cater to the needs of any business, no matter the size. Office 365 is very scalable so you will be able to continue using it even as your business continues to grow and flourish. For example, small businesses can enjoy features like a 50 GB email inbox with the ability to scale up the amount of storage. Choosing Office 365 to serve as the backbone of the operations of your business will make your life as a business owner easier from the get-go. With Office 365, your small business will enjoy advanced features and convenient solutions at a price affordable for a budding organization.
As you can see, Office 365 has a lot to offer to businesses of all sizes. For more information about the many features offered by Office 365 that can help your business prosper, don't hesitate to contact us.