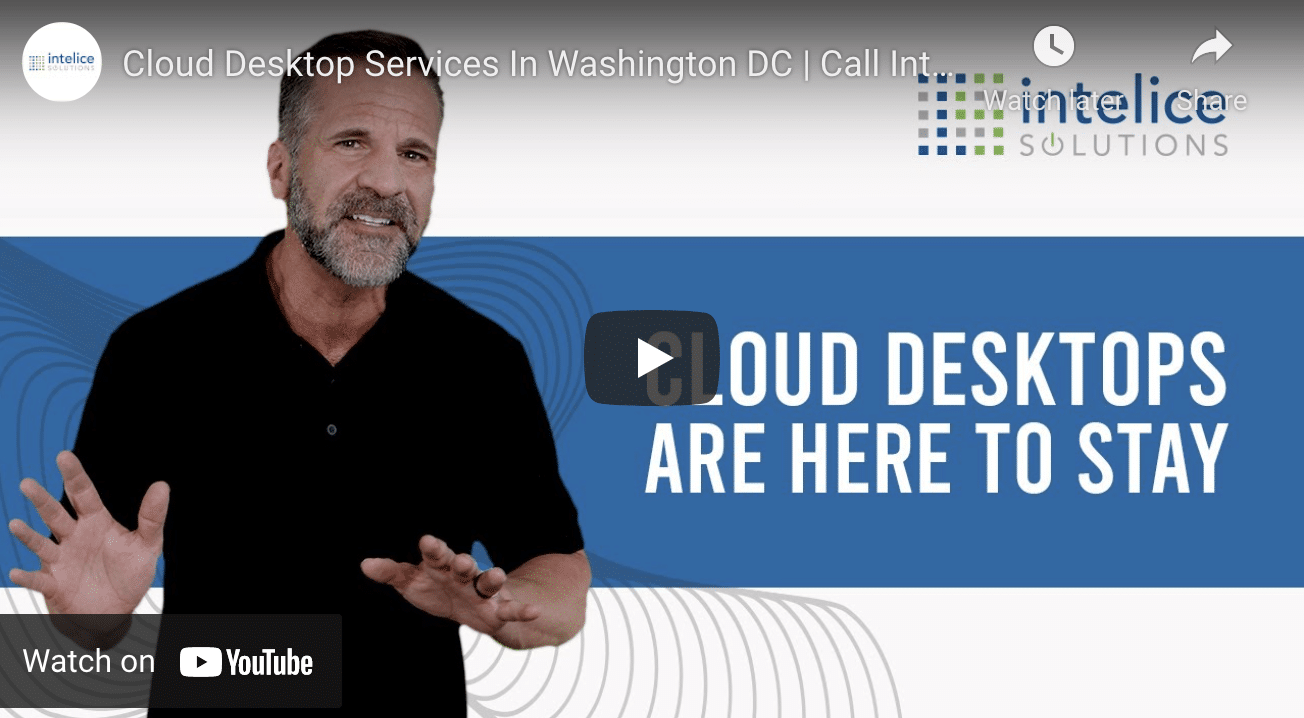 The Role of Cloud Desktops in Small and Medium-Sized Businesses
The Role of Cloud Desktops in Small and Medium-Sized Businesses
In this day and age, it is quite impossible to find a business that does not rely on IT for operations. Sure, that small coffee down the corner looks as rustic as old businesses go but behind that is a network of devices that make operating the business faster and easier.
But one point of concern for small and medium-sized businesses is that reliance on technology is not cheap. While you can get good ROI from properly implemented technology plans, it can be quite scary for a lot of business owners.
The good news is that technology is not just improving on the efficiency side of things. A lot of new and emerging technologies focus on providing solutions for smaller organizations without breaking their budget. One such solution is called cloud desktop technology.
It offers new and growing businesses an affordable yet powerful solution that allows them to leverage technology for faster growth.
But what is cloud desktop technology and is it really good for your business?
What is a Cloud Desktop
Simply put, a cloud desktop is a desktop located in the cloud. It's not a physical desktop that you can hold but it exists in a powerful server somewhere.
To better understand this, you need to first familiarize yourself with cloud technology. Cloud technology is a catch-all terminology that refers to IT solutions that are hosted on the Internet. The "cloud" refers to a virtual space that exists on the Internet. It is a storage space where people can store just about anything from documents, applications, and software.
In the case of cloud desktop technology, your desktop is stored on the Internet. You can customize this desktop to fit your needs from the operating system, computing power, and available applications/software. You can also access this desktop on any device as long as you are connected to the Internet. You can use a slower workstation, your home laptop, and even your smartphone to access your desktop. Also, because the desktop is located in the cloud, you can access it at any time and any place.
What Are The Benefits of Cloud Desktops to Small and Medium Sized-Businesses
Alright, so cloud desktop technology sounds good on paper but how can it help smaller businesses? Well, they can help in the following ways:
Reduces capital spending
Makes budgeting easier
Empowers remote working/outsourcing
Improved scalability
Increased data security
Future proofs your business
Reduced Capital Spending
Smaller businesses don't operate on big capital. Owners are put in a position where they need to balance spending and performance in terms of hardware. Cloud desktop technology offers a very easy solution for this. As explained above, cloud desktops utilize cloud technology to "put" your desktops on the Internet. As such, you can do away with procuring expensive hardware for workstations and on-premise servers/network devices. Service packages can include cloud desktops with high-quality processing power, memory, storage capacity, and network bandwidth.
Makes Budgeting Easier
Budgeting for small organizations is all about consistency and predictability. To keep a stable budget, the business owner needs to be able to predict how much they will be spending on one department. Surprise spending can have a bigger effect on smaller businesses.
With cloud desktops, business owners won't have to worry about surprise billing at the end of the month. Service packages include everything from usage, management, and maintenance of the cloud desktops. This means, when you experience a problem with your cloud desktops you won't have to pay to have it fixed. In a regular business setting, you need to call an IT repair company to fix workstations with issues – which is often not included in IT budgets.
You only pay for every desktop that you use. This per-license fee is fixed month after month. It will only change if you decide to change the specifications of each cloud desktop you use or if you want to add or remove desktops.
Empowers Remote Working/Outsourcing
The world of work has changed a lot during the past year or so. Due to worldwide events, businesses are providing workers with the option to work at home. Outsourcing has also become an option for smaller and growing businesses that are looking for affordable labor.
Cloud desktops allow business owners to offer remote working opportunities for their workers with ease. No matter what device they use, they will all access the same desktop as if they were inside the office. The same applications, tools, and files. They may work at home, in a coffee shop, or halfway around the world – they will have access to the same desktop through the Internet.
For workers, this means using a familiar setup for work even while at home. This improves performance and productivity as some people customize their desktops to their liking to create a favorable atmosphere for work.
Improved scalability
Scaling a small business can be quite tricky. On one hand, it's always exciting to see your business grow but it also means requiring additional capital for growth. You also have to consider the fact that there are good and bad months in business which means you might be swimming in sales this quarter but after three months you see yourself needing to let go of a few employees.
Cloud desktops can help business owners scale safer all thanks to the per-license pay structure. You will only pay for the cloud desktop that you will be using. If you see that your business needs to expand then you can just order five new desktops from your provider. You don't have to spend thousands on new hardware, just for 5 new licenses. On lean months, you can also choose to remove licenses as needed so you don't have to pay for desktops that you won't be using.
Increased data security
A lot of people have this impression that because the cloud is located on the Internet then it is not secure. This is the opposite. Cloud desktops offer one of the most secure environments for handling sensitive data and information.
When a person accesses a cloud desktop, nothing is downloaded to the local machine. A user also needs to input login credentials to access his/her desktop on the cloud. For added security, you can also choose to allow certain devices to have access to the desktops. Employees need to "enroll" their devices before they can gain access. This is to prevent unauthorized individuals from gaining entry to your network of desktops.
Most cloud service providers implement security protocols with the goal of preventing any attacks from affecting their clients. They are also monitored 24/7 for any suspicious activity. Lastly, most cloud service providers do regular backups of their servers. So that in the event of an attack, you will have a backup you can use for business continuity.
Future proofs your business
Another facet of IT that plagues small businesses is the need to consistently upgrade. While getting an upgrade is usually a good thing, it can mean more capital spending and more downtime for businesses.
With cloud desktops, you don't have to worry about upgrading anything. Your operating system, applications, and tools in your cloud desktops can easily be upgraded by your service provider at your request. If an application you are using requires more computing power, your cloud desktops can also be upgraded with more processing power as needed. This means business owners will never have to be afraid of upgrading their business ever again.
While cloud desktops and cloud solutions, in general, offer small and medium-sized businesses a lot of benefits, it's can still be confusing. That's why it is always better to talk to a trusted cloud service provider to help you sort it out.
For small and medium-sized businesses in Washington DC, you can rely on Intelice Solutions to clear the air for you. Intelice is a Microsoft-certified Gold Partner who has provided countless businesses with customized IT solutions – including cloud desktops. Call Intelice today and ask about how taking your desktops to the cloud can help your growing business stay ahead of the competition.