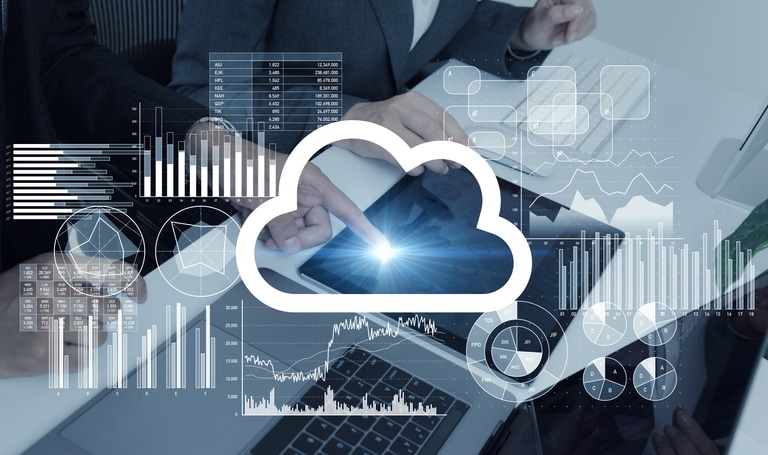 Microsoft Launches Industry Clouds For Financial Services, Nonprofits, And More
Microsoft Launches Industry Clouds For Financial Services, Nonprofits, And More
Microsoft has officially launched a range of industry-specific cloud solutions, providing innovative and powerful platforms for use by members of many different sectors, including financial services and nonprofits.
The cloud has a lot to offer businesses in any industry. However, given the many different needs and priorities at play in one sector when compared to another, any cloud solution that can be customized to fit an industry's specific needs can be a valuable tool.
That's why Microsoft has launched a range of industry-specific cloud platforms. These solutions, including Microsoft Cloud for Financial Services, Microsoft Cloud for Nonprofit, and more, will help organizations harness the many benefits offered by the cloud and apply them to their vertical's specific challenges.
According to the announcement by Microsoft:
We created the Microsoft industry clouds by bringing together common data models, cross-cloud connectors, workflows, APIs, and industry-specific components and standards, with the breadth of Microsoft's cloud services, including Microsoft 365 and Teams, Azure, Microsoft Power Platform, Dynamics 365, and security solutions. Through these industry clouds, we aim to empower everyone to deliver value faster, adapt quickly to changing conditions, build for the future and do all of this with security at the core.
Introducing Microsoft Cloud for Financial Services
The ongoing influence of technology (as well as this past year's necessary shift to remote work) has pushed the financial services industry to steadily adopt new applications of business technology. Microsoft Cloud for Financial Services, which will have its public preview this month, is on the leading edge of this trend, providing a number of key features for firms around the world.
Track and Engage With Customers: This platform will allow financial services firms to unify and harness the data they track of their customers, allowing for in-depth analysis. The insight gained from these processes will promote more beneficial customer interactions, and foster engagement.
Streamline Customer Onboarding: Your customers (and potential customers) expect their experience to be in line with their expectations as modern consumers. This platform automates onboarding processes, provides personalized interactions, and optimizes communication between you and them.
Gain Enterprise Capabilities: Data is the lifeblood of modern firms in the financial world, which means any older systems in use need to be updated. This cloud platform allows firms to modernize older batch-based core systems and bring them in line with the data-centric standards of the modern era.
Manage & Mitigate Risk: Few industries are as big a target for cybercrime as the financial world. This platform is designed to help firms lower and eliminate their risk of being breached, both through the application of AI technology in defense, and the use of power modeling, insight, and regulatory reporting for management.
A Closer Look At Microsoft Cloud For Nonprofit
Nonprofits are perhaps the more deserving of the benefits technology has to offer, while also being the least equipped to invest in them. The charitable world is in dire need of powerful IT solutions, but often, their budget doesn't allow for them to purchase bleeding-edge business technology.
Microsoft Cloud For Nonprofit, which will have its public preview this summer, offers a cost-effective entry into the modern cloud workspace for nonprofits. With this solution, nonprofits will be able to harness the advantages offered by the cloud and apply them to a range of core processes, including:
Constituent engagement
Program design and delivery
Volunteer management
Fundraising
Microsoft Continues To Pursue Its Industry Vision
These are just the latest steps Microsoft has taken in its effort to develop undeniably useful tools for industries of all types around the world. Their commitment to empowering users, developing beneficial partnerships, and protecting users with compliant and secure products has made them the industry-leader they are today.
To find out more about these industry clouds, make sure to check out the highlights from Microsoft Ignite, now available on-demand.