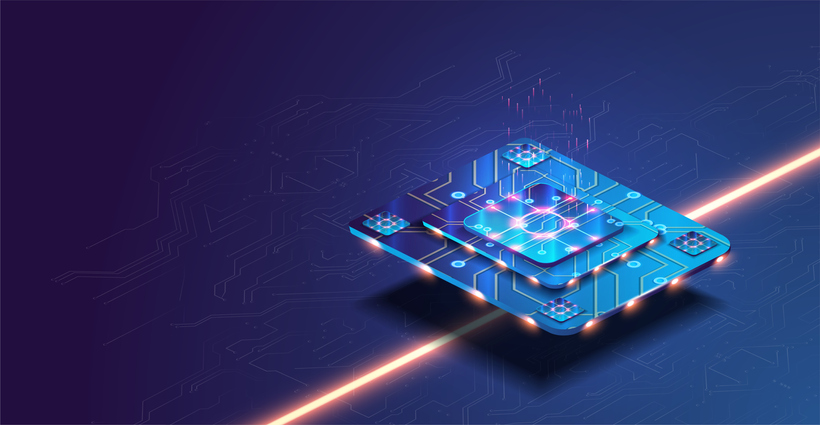 What Is The Fastest CPU On The Market In 2021?
Fastest CPU For 2021
Advanced Micro Devices (AMD) and Intel Corp. remain the most significant manufacturers of central processing units designed for computers since the inception of PCs in the 1980s. Decades later, AMD emerged as the only company with some of the fastest CPUs for desktop PCs. Most AMD CPUs are considered the fastest processors that emerge from the AMD top-tier FX processor brand launched in 2011. The TR 3990X is a CPU from AMD, and it is widely known for its fast speeds and a multilevel cache storage unit that facilitates the speed.
However, defining the term "fastest" regarding CPUs is subjective, since most CPUs have proven effective and efficient running programs, including different kinds of games. Whether building a new desktop PC or upgrading it, choosing a suitable processor is the most important and challenging process. So, what is the fastest CPU on the market in 2021? Read on to find out.
A 64-Core TR 3990X Is Faster Than A 16-Core 5950X
AMD's 64-core, with 128 threads, Ryzen ThreadRipper 3990X desktop PC processor is considered the world's fastest CPU in 2021. The CPU features a 2.9 GHz base clock and a 4.3 GHz max boost clock that facilitates multitasking and fast load times. It is AMD's newest CPU and the world's first HEDT (High-End Desktop) processor, designed for high-end 3D rendering as well as video professionals and visual effects. The 64-core TR 3990X is best suited for motherboards with sTRX4 TRX40 sockets, featuring PCle 4.0 connectivity capabilities.
Besides, the TR 3990X supports multi GPU technologies and NVMe RAID support and incorporates multichannel RAM and SATA ports. The processor comes with an AMD "Zen" core architecture, enhanced energy efficiency, more cores, and higher clock speeds to make it faster than most CPUs. Its 64 cores, together with 128 threads, make it superfast, especially with its large GPU and quad-channel DDR4 features.
AMD Ryzen 9 5950X 3.4 GHz core is another fast CPU on the market, but a bit slower than a 64-core TR 3990X CPU when it comes to specific processes. The Ryzen 9 5950X features 16 cores and 32 threads to facilitate multitasking, primarily on demanding applications. This 16-core 5950X CPU supports PCle Gen 4 technology and 3200 MHz DDR4 RAM like most AMD CPUs. It also comes with a 105W Thermal Design Power (TDP) and lacks a cooling unit. Besides, the Ryzen 9 5950X does not have a GPU, meaning users must first integrate an external graphics card into their motherboards.
Since Ryzen Threadripper 3990X has better features and consists of AMD's latest improvements, it is considered faster than AMD's Ryzen 9 5950X desktop PC CPU. However, that does not mean that the Ryzen 9 5950X is slower and a less dependable processor. The processor can be more efficient in some programs or executing certain operations similar to the Ryzen TR 3990X, but can be slower. Generally, the 64 core/128 thread Ryzen TR 3990X can be considered the fastest CPU on the market today.
The Ryzen 9 5950X Is the Best for Gaming
Although the Ryzen 9 5950X CPU is a bit slower than the TR 3990X in everyday operations, its 16 cores make it one of the best CPUs for gaming. The CPU delivers high-speed gaming performance, featuring AMD's StoreMI technology, "Zen 3" core architecture, Ryzen master utility, and Ryzen VR-Ready premium. These latest technologies give the Ryzen 9 5950X CPU the ability to thrive in gaming compared to other CPUs such as the 5900X and the 5800X.
Typically, the AMD Ryzen 9 5950X processor is among the latest CPUs in the Ryzen family, solely created by AMD to deliver an exceptional gaming experience. This makes it the best processor for gaming from AMD with Precision Boost 2, PCle 4.0, and Precision Boost Overdrive. If you pair the Ryzen 9 5950X processor with a similar capable graphics card, you get superfast gaming performance irrespective of the game at hand.
For enterprises focusing on games and concise computing operations, the Ryzen 9 5950X is an excellent option to deliver a unique gaming experience. But if your business is more about running everyday operations and requires a highly efficient desktop PC processor, then the Ryzen TR 3990X is a perfect choice.
So, Which CPU Is the Fastest In 2021?
Because AMD continues to deliver highly efficient and fastest CPUs, 2021 has seen the emergence of several CPUs with varying speeds, power, and efficiency. However, the 64-core/128 thread TR 3990X processor can be considered the fastest processor on the market in 2021. But when it comes to gaming, the 16-core/32 threads Ryzen 9 5950X processor offers exceptional performance. Yet again, the Intel Core i9-10900k desktop processor with 10 cores and 20 threads seems to deliver a high-speed gaming experience.
Regarding which CPU in the market is the fastest, the short answer is; it depends. No CPU stands out entirely from the rest, since each processor is solely built to serve particular functions. And although AMD's TR 3990X and 5950X CPUs and Intel's Core i9-10900k are considered the fastest in 2021, some factors limit them from emerging as the best of the best in the market.
Choose the Right CPU For Your Business with Intelice
Besides AMD and Intel Corp., the market is filled with myriad processors designed for desktop PCs. This makes it tricky for businesses, especially startups and fast-growing companies, to choose the right CPU for their operations. Hence, it is crucial to consider speed, cache, and power to ensure your company is equipped with the correct CPUs to ensure your IT infrastructure delivers exceptional results.
At Intelice, we can help you choose the perfect CPU for your business, ensuring your desktop PC performs at its optimal levels. Our IT experts have adequate expertise to deliver high-quality and reliable IT solutions for your business. Besides, we understand how complicated it can be to select the right processor for your desktop PC from hundreds of them on the market.
We remain dedicated to providing the needed support for your business. For more information regarding CPUs and choosing a suitable unit for your organization, contact us to learn more or to schedule your initial consultation with us today!