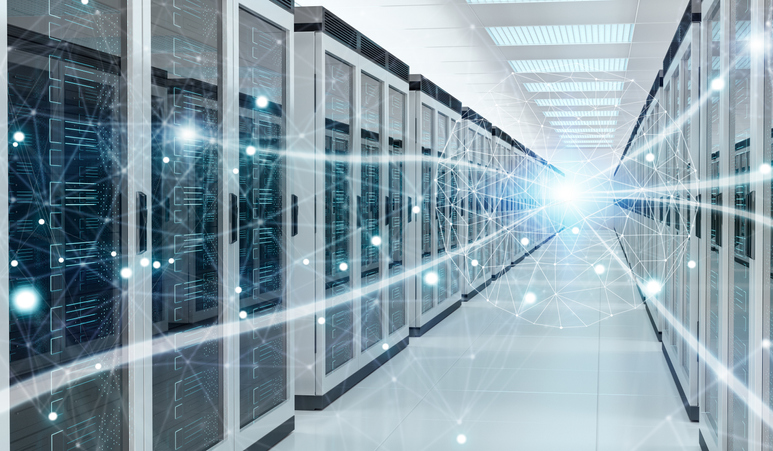 Microsoft Azure and Government
Microsoft Azure and Government Cloud Services
US government agencies or their partners interested in cloud services that meet government security and compliance requirements can be confident that Microsoft Azure Government provides world-class security, protection, and compliance services. Azure Government delivers a dedicated cloud, enabling government agencies and their partners to transform mission-critical workloads to the cloud. Azure delivers advanced compute and analytics capabilities from cloud to edge to help you gain insights, move faster, and do more for the mission. Microsoft has announced the general availability of Azure Government Top Secret, a cloud service for government agencies that need to manage top-secret data. The offering is launching with more than 60 services and the promise of more to come soon.
Microsoft states that it has "achieved the Authorization to Operate (ATO) of Azure Government Top Secret infrastructure in accordance with Intelligence Community Directive (ICD) 503 and facilities accredited to meet the ICD 705 standards. The company goes on to explain that the new air-gapped regions of Azure will accelerate the delivery of national security workloads classified at the US Top Secret level. In addition to Azure Government Top Secret, Microsoft has Azure Government and Azure Government Secret. The company also has the Azure public cloud for non-government organizations.
The service joins the existing family of Azure clouds available to US government users, including Azure Government and Azure Government Secret, along with the Azure public cloud. The portfolio, developed in collaboration with the US government, aims to cover data at all classification levels, whether it lives on-premise, in the cloud or at the tactical edge. The Defense Department and entities within the US intelligence community and federal civilian agencies all already use the Azure products.
Unified Data Strategy for Mission
The Azure data capabilities have been made limitless from ground to cloud. This enables the customers to synthesize the available data, despite the data location or the required insights. This includes the data on the far edge, in disconnected as well as intermittent scenarios, or the data that has been fed in by a satellite or submarine.
The new Azure regions for highly classified data have made it possible for Microsoft's national security customers to exploit data at high speed and scale. This offers them an operational advantage as well as increased efficiency, with key solutions like the Azure Data Lake, Azure HDInsight, Azure Cosmos DB, the Azure Cognitive Services, and many more. Because they are built into a unified data strategy, these services assist the human analysts in extracting intelligence more rapidly, identifying trends and anomalies, broadening their perspectives, as well as finding new informative data points.
The company is also working closely together with its customers in order to deliver purpose-built solutions on the Azure platform. This consists of solutions that are meant to improve deeper data insights. To make data fusion possible across diverse data sources, the company has built a solution accelerator known as Multi-INT enabled discovery (MINTED), which uses the provided raw data and metadata, and also enhances the data with ML strategies.
Modernize Mission Systems for Speed to Innovation
The ability to hand new mission capabilities to analysts and warfighters usually requires various organizations to modernize their existing systems as well as architect an interoperable enterprise. Azure makes available a secure foundation for this innovation, which entails an open platform that allows the developers to build with their respective preference of language, tools, choice of platforms and distinct frameworks, cutting edge tools for the true cloud-native application development, as well as the modern DevSecOps functions that can easily and effectively accelerate the path of Authority and Operate (ATO).
The newly advanced services in Azure Government Top Secrets, such as the Azure Kubernetes Service (AKS), Azure App Service, and the Azure Functions allow the mission controllers that are working with very sensitive data to avail modern innovation like containerized applications, server-free infrastructure workloads that consist of automated and flexible scaling, as well as the web apps supported by the built-in infrastructure maintenance and security patching.
With the diverse geographically separate locations, Azure Government Top Secret provides the customers with many options for data residency, consummate continuity of different operations, as well as resilience in support of the national security workloads. With the operations natively connected to your system's classified networks, Azure Government Top Secret also avails private, as well as high-bandwidth connectivity with the immaculate Azure ExpressRoute. These new regions have the capability to deliver a familiar experience and alignment with the existing programs. This will also enable the mission teams to build low and consequently deploy high with consistent reliability across development, governance, identity, as well as security.
Protection of the Nation's Data with Connected Cybersecurity
Microsoft states that protecting the nation from rapidly evolving cyber threats remains a key priority for the government and its partners. Thus, the company has brought together the massive signal depth and diversity of about 8 trillion signals per day, with a combination of cutting-edge artificial intelligence (AI), machine learning (ML), as well as a worldwide team of security experts that help to deliver unparalleled protection.
In order to develop a common cybersecurity approach to protect the US data, the mission owners can utilize products that are informed by the threat intelligence, which includes the Azure Security Center as well as the Azure Sentinel. This will help in the integration of different security point solutions as well as continually assess, envisage, and protect the security state of resources in Azure as well as in other clouds. These features have now been made available in Azure Government, across all the data classifications.
Azure Security Center usually scans your hybrid environment on a continuous basis, which makes it possible to provide reasonable and reliable recommendations that help you to reinforce your security against any impending threats. Azure Sentinel allows you to collect relevant data and cloud-scale, across all the available users, connected device applications, and within the whole infrastructure. This is possible for both the on-premises as well as in multiple clouds. You will be able to detect previously unseen threats as well as reduce the number of false positives. You will also be able to investigate future threats and expose any suspicious activities on scale. With this information, you can easily and effectively respond to dangerous incidents quickly, with built-in orchestration and automation of common tasks.
Microsoft has highlighted that given the top-secret nature of the infrastructure it is handling, cybersecurity is obviously at the forefront. A global team of cybersecurity experts works with trillions of signals each day and analyzes them with the help of AI. In the same vein, Azure Security Center and Azure Sentinel can integrate directly with security endpoints too. Microsoft has emphasized that it will continue collaborating with mission owners across all their data classifications to further enhance Azure Government Top Secret.
At Intelice, we believe in technology services and IT support that is intelligent, innovative, comprehensive, and easy, allowing for our clients to achieve the highest standards of success. Contact us now to learn more and get started.