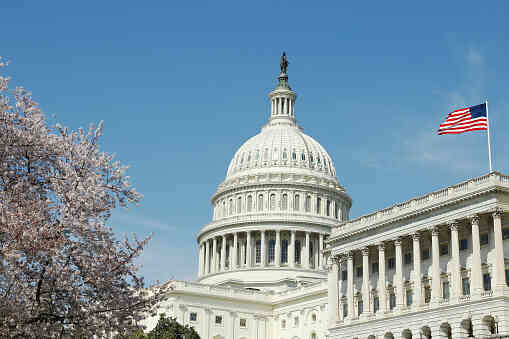 No Gridlock – No Hassles – No Red Tape – What You Need to Know About Choosing An IT Company On Capitol Hill.
Someone once said that Capitol Hill was, "the place where good ideas go to die."
Are you tired of spinning your wheels and getting nowhere?
While an outsourced IT support company can't change the mind of the opposing party, break through partisan gridlock, or cut through the bureaucratic red tape, a professional IT services team can and will simplify your daily efforts to work on Capitol Hill. In this article, we'll discuss the essential considerations surrounding choosing an IT company on Capitol Hill.
Experience isn't everything, but its importance cannot be dismissed.
If there's one thing that government has taught us over the years is that the inexperienced can surprise us with their wisdom, insight, and leadership. But let's face it… An inexperienced leader that leverages his/her skillset to change the course of history – like Lincoln or JFK – come around once in a generation.
The point is this. The new tech support company on the Hill may not be the best choice for your office or organization. Sure, they may talk a good game and have the flash of a New York advertising agency, but there is no substitute for experience.
Experience and institutional memory are invaluable tools for a professional IT support team working here on Capitol Hill. After all, you don't want the new kid on the block learning on your dime, do you?
There is an art to serving the IT support needs of governmental agencies, offices of politicians/lobbyists, and businesses that provide services to both. It's an art born out of years of working within the system and understanding what can be done and what should not be attempted.
As we all have discovered from the news of numerous, high-profile, tech-related scandals, having IT professionals – like the Intelice team –  with a solid grasp of both technology and how that technology should be implemented and utilized in and around government can keep your organization or agency out of hot water.
IT Security and Compliance are the gold standards of assessment when choosing an IT company on Capitol Hill.
Your organization can handle just about anything except a security breach or compliance audits that turn into hefty penalties and ongoing hassles.
Either of these can bring your office to a grinding halt, affect your reputation, and force you to adjust or even abandon your agenda.
So, how do you sort the IT companies that talk a good cybersecurity and compliance game from the ones that will get the job done and keep your IT running efficiently? Here are a few pointers.
IT services professionals that know what they are doing have glowing references from credible people and organizations they currently serve in the C. area.
If the prospective IT security professional only talks about the things he/she is going to do to keep your data safe – antivirus, antispam, data backup – but doesn't talk about employee training or an ongoing, evolving IT strategy, their company isn't mature enough to handle an organization like yours.
An IT professional that has a firm grasp on both industry standards compliance and legislative compliance will know going into the meeting what compliance mandates your office/organization must meet. A professional who is serious about supporting compliance needs will have already done his/her homework and will come with a detailed plan to help you meet and maintain compliance with the relevant standards or legislation.
The IT security/legislative compliance consultant you are considering should be able to speak on an executive/strategic level – not just a computer-fix-it guy level.
Everyone has an opinion, but professionals do their job and keep their opinions to themselves.
Let's face it. Just about everyone in the country has an opinion – good or bad – about politics and what's happening on Capitol Hill, but a computer support professional's job is not to be a pundit. His/her job is to provide a technology foundation that supports your workflow and enhances your ability to get things done. So, if the IT support personnel that come to your initial meeting are vocal about their political views, it's time to think twice about their professionalism, business intelligence, and their compatibility with your organization.
There's a difference between break/fix IT contractors and managed IT services companies.
There is money to be made in computer support. That's why IT services companies exist.
But here's the question.
Would you rather have an IT support partner that makes the bulk of their money when your systems are down or do you want an IT support partner who has a financial incentive to keep your systems running flawlessly?
That's the essential difference between break/fix or retainer-based IT support and the managed IT services model.
Companies utilizing the break/fix or retainer-based model as their primary service option are betting that your systems will break down or slow down enough for them to make their money.
On the other hand, in the managed IT services model an organization like yours pays a professional IT support team to continually maintain and monitor the organization's IT systems to keep them running at full speed all the time.
Managed IT services companies use this model because it is profitable for them (that's fair) and puts them squarely in your corner.
How?
Because managed IT services companies are the most profitable when they advise businesses well and keep your systems running flawlessly.
IT support companies that want business from offices, agencies, and organizations that work on Capitol Hill will:
Ensure that your IT isn't the cause of office gridlock and that you can use your devices without the hassles of downtime or IT issues
Provide a Service Level Agreement that guarantees fast response times and near-zero downtime
Supply your organization with proof of their liability insurance and will have security reviews done on their staff for work in organizations such as yours.
Want to read more helpful articles about finding the right Capitol Hill IT support firm for your organization's needs? We have more great reads HERE.