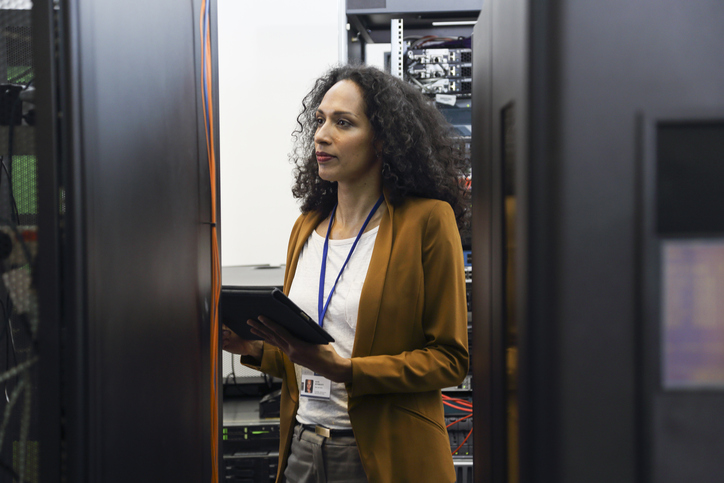 IT Service Support Specialist Guide For DC Metro Area Businesses
IT Service Support Specialist Guide For DC Metro Area Businesses
Technology is vital to every modern business – this goes without saying. However, now that the coronavirus situation has forced employees to work from home, organizations have to make sudden technological changes to survive.
However, meeting these abrupt hurdles and always staying ahead of trends may not be feasible. It's more complicated if your organization already struggles with inadequate resources due to scaling up (or down) during the epidemic. In this case, you should likely consider the assistance of an experienced IT service support specialist.
What Support Can You Get from a Third-Party IT Service Support Specialist?
An IT service support specialist helps client organizations solve technological issues, whether it involves hardware or software. In this form of business process outsourcing, a company will hire a professional third-party provider to manage its systems, networks, users, devices, support requests, and other IT functions.
A company with reliable IT service support specialists offers the following services:
IT Managed Solutions
As one of the most valuable assets, your systems and network deserve the utmost attention and care in upkeep. Unfortunately, most companies assume that delegating network management to their on-premise teams is the only option, but this is far from true.
Outsourced managed IT and technology offer expert service and support for your network to let your teams focus on what they do best.
Smoother Operations
Knowing the right tech solution isn't the same as digging deep into the nuanced apps and executing migrations and upgrades. At the same time, you should be handling daily operations. All these could overwhelm your teams, leading to accessibility and security vulnerabilities.
Fortunately, IT service support specialists understand your operational needs and can deliver proactive managed IT to fill in-house knowledge and execution gaps.
Focus On Core Competencies
Timely access to the right IT insights and tools can help you maintain operations consistency. A team of trusted IT managed service specialists will allow your internal teams to focus on an innovative future. In addition, the experts will provide the required intellectual capital to identify new business opportunities and boost your revenue streams.
IT managed services include:
Proactive antivirus and anti-malware support
Active network monitoring with automated notifications
On-premise or cloud-based business application and data storage solutions
Internet and email monitoring to prevent cyberattacks
Disaster recovery and business continuity services and consulting
Mobile solutions
Dynamics NAV or Microsoft 365 upgrades and migrations
Secure document and email storage and backup solutions
Network connectivity, managed networking, and load balancing
Remote work solutions like VPN and remote connection strategies
Cybersecurity Solutions
Gone are the days when companies chose one service over another as their single line of cyber defense. But, going by the recent statistics, you're still likely to be breached.
Most cybersecurity functions struggle to keep up with accelerating digitization. Threats are constantly evolving, and your team may lack the skills and resources to ward off threat actors. Technology is essential, but the numerous tools and their interactions can be confusing.
At the same time, your needs and the cybersecurity regulatory landscape change constantly. If your defenses can't keep pace, the company will be compromised.
Outsourced IT service support specialists will shift your focus from addressing operational hurdles to managing outcomes that enable your organization's strategic direction. In addition, the experts will assume operational responsibility for all cybersecurity functions.
Cybersecurity assessments
Password policy management
Dark web research
SIEM/Log management
Antivirus, anti-phishing email filtering, and anti-malware
Web gateway security
Cybersecurity training
Advanced endpoint security
Perimeter and firewall security
Mobile device security and management
Encryption services
Multifactor authentication
Automated patch management and updates
Disaster recovery and backup services
Financial Management Solutions
Designed to create, connect, store, and report different finance transactions, financial management solutions ultimately serve one primary purpose: to count money. Simply put, it's hard for an organization to survive without accounting software.
Truly effective financial management solutions go beyond simply managing the flow of cash in and out of the company. The systems can guarantee compliance, optimize profitability, determine tax obligations, monitor cash flow, and maintain long-term organizational sustainability.
Reliable IT service support specialists leverage ERP systems to pool various business processes and facilitate data flow between them. Finances are the center of the operations, and the ERP finance module provides the necessary data for other modules to conduct their business.
The all-in-one business management solution connects services, sales, financials and streamlines processes. With this, you can make informed decisions and boost client interactions. This way, you'll gain the most value from Microsoft Dynamics 365 Business Central and Microsoft Dynamics NAV.
You'll also get:
Professionals to boost your processes
Seamless integrations to get more done
Automaton specialists for a competitive edge
Benefits of Outsourcing an IT Service Support Specialist
Here are the immediate benefits when you outsource an IT company with experienced support specialists:
Regulate your IT costs – Outsourcing an agency with a team of IT service support specialists will convert your company's fixed IT costs into variable costs. You'll also budget well since you'll only pay for what you need.
Lower labor costs – Recruiting and training an IT team can be costly, and temporary employees don't always deliver as expected. So when you outsource, you'll focus your human resources where they're highly required.
A trained, qualified, experienced, and certified partner – If you or your team members aren't IT trained, it would be hard to conduct your IT functions optimally. An outsourced IT service support specialist has the required skills and comprehension to meet your needs and expectations.
Enhanced efficiency and competitiveness – Companies that attempt to handle all the IT services with an in-house team will spend more time on research, development, and implementation, which increases costs. An outsourced company will take up these roles to ensure efficiency and a competitive edge.
Fast technology implementation – A quality IT service support company has the necessary resources and experience to facilitate new projects. Doing this yourself could involve weeks or months of hiring the right talent, training, and providing the essential support.
Focus on your core business – Organizations have resource limitations, and team leaders have limited time. Outsourcing can keep the entire team focused on core business without distractions by complicated IT decisions.
Reduced risk – Every business investment has its risks. Outsourced IT service support providers assume and regulate much of this risk through specific industry knowledge on cybersecurity and compliance.
Level playing field – Most organizations can't afford to match their in-house support services with what established organizations can maintain. Outsourcing your IT can help your growing organization act "big" by accessing similar expertise and technology as your established competitors.
All the above benefits come by when you partner with a reliable IT support company. Of course, you'll come across numerous options in the Metro-DC area, but only a few can match what you'd get at Intelice Solutions. We offer innovative, intelligent, and comprehensive support so that you achieve the highest success standards.
Discuss your IT with us, and we'll solve your issues and address your needs.