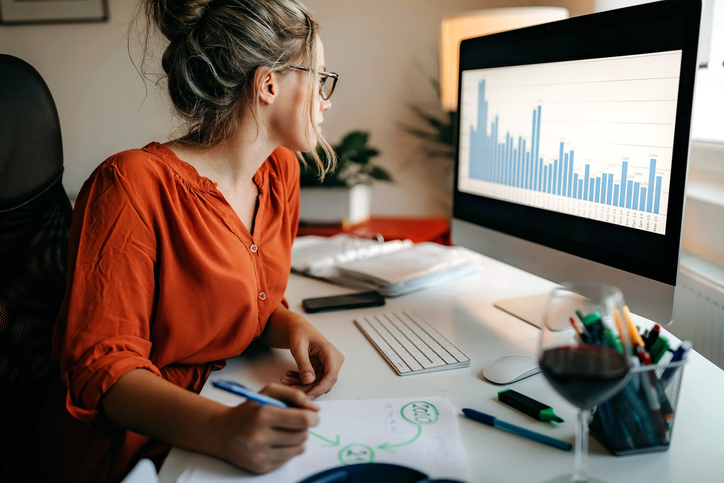 Time Required To Setup Microsoft Dynamics 365
Time Required To Setup Microsoft Dynamics 365
Businesses have always dreamt of how they could transform enterprise resource planning (ERP) and customer relationship management (CRM) into a single, easy-to-use management system. Microsoft Dynamics 365 is a cloud-based ERP and CRM solution that has numerous tools for streamlining business communication. Its objective is to meet the needs of customer service, marketing, and sales teams in organizations.
If you are planning to introduce Microsoft Dynamics 365 solution into your business, careful planning and consideration will be required. Setting up Microsoft Dynamics 365 is easier because it does not involve complex initial configurations. So, how long does it take to set up Microsoft Dynamics 365 in your organization?
Factors That Determine How Long It Would Take To Setup Microsoft Dynamics 365
As in the case of many other things, the answer to the above question is, "Well, it depends." Several factors determine the amount of time that will be required for the implementation process. These include, but are not limited to, the size of the organization, the complexity of the current setup, the number of users, the number of features or modules, and the availability and knowledge of Subject Matter Experts.
For a small company with few employees intending to only implement finance modules, setting up Microsoft Dynamic 365 should take 1-2 months. The same process would take a medium-sized company approximately 3-6 months because they will require additional modules like purchasing, sales, inventory management, and core financial.
Large businesses, on the other hand, involve more complex functionalities like inventory management and manufacturing, in addition to common functions like purchasing, inventory management, and core financial. Therefore, the set-up time of Microsoft Dynamics 365 for large enterprises is somewhere between 6-10 months, which is inclusive of training time.
The Six Primary Steps In The Implementation Of Microsoft Dynamics 365
1. Discovery and analysis. First, the involved team is required to get a good understanding of the organization's business processes and how they fit into the functionality system.
2. Planning. This step lays down the implementation goals and creates a detailed project plan.
3. Build. The next step in the build phase, which encompasses setting up the software and configuring how the team will use it.
4. Migration of data. At this stage, the technicians import usable data from the old system onto the new system.
5. Training and pilot testing. Once all the above phases have been successfully completed, the implementers train the Subject Matter Experts on how to operate the system and consequently carry out pilot tests to ensure that the system works as expected.
6. In the final step, the experts carry out tracking and analysis, which helps in the making of better decisions and scaling the business.
Benefits Of Microsoft Dynamics 365 For Business Entities
1. It is easy to use and implement
Microsoft Dynamics 365 can be used in a hybrid cloud or cloud environment. Managing the technology is also simple and it can be deployed in whatever way seems fit, depending on the infrastructure and budget of the organization.
Since the technology is cloud-based, it is compatible with companies with a BYOD policy. Microsoft Dynamics 365 can be accessed on Outlook, any web browser, or a mobile device.
2. The sales cycle is reduced
With Microsoft Dynamics 365, employees are given unlimited access to an ocean of important customer data, wherever they are working from. This instant access to insightful customer data allows the team to provide fast responses without having to keep others waiting as they search for information. Furthermore, companies can get a complete picture of every prospect's journey, enabling them to come up with more targeted customer experiences.
3. Improved customer service experience
Microsoft Dynamics 365 collects huge amounts of valuable data for every customer. It carries out an analysis of all the sites visited by the customer, evaluates how the customers interact with other brands, and explores which communities they belong to, among many other data points.
The tool can also identify customers' buying patterns, their sentiments, and brand loyalty. While all the mentioned data points cannot be measured quantitatively, they form a very important part of the sales process. With this information, customer service representatives are able to handle each customer on a case-by-case approach.
4. Customizable
Microsoft Dynamics 365 comes with a wide variety of in-built tools and modules that can be used to automate tasks across customer service, sales, marketing, project service, and field service.
There is no need to worry if the built-in tools do not fix your needs as expected. The BI tool allows users to modify workflows to meet their needs. Users can take advantage of the customization tool to introduce additional objects and tools into the system.
What is more, Dynamics 365 boasts flexible architecture, pricing tiers, and deployment options, that allow users to tailor their platform based on the company's budget, the size of the team, and the set KPIs.
5. Scalability
Depending on the size of the team, current workload, and budget, Dynamics 365 can easily scale up or down. Similar to other Microsoft cloud products, Dynamics 365 uses an easy-to-change monthly subscription.
6. Increased productivity
As mentioned, your employees have access to any type of data they need with Microsoft Dynamics 365. This means that they can carry out their tasks more efficiently and save a lot of time in the process that could have been used to search for information. This instant availability of data helps employees make more informed decisions as all the tools and data points they need are just at their fingertips.
If you want to learn more about your customers, streamline sales processes, and improve the efficiency of your company, Microsoft Dynamics 365 might be the right solution for you.
Intelice Solutions provides both large and small corporations with effective ERP, CRM, and business communication solutions anchored in Microsoft 365. For more information about Microsoft Dynamics 365 and how our team can help you get it up and running for your business, contact us today to speak to one of our experienced consultants.
Intelice Solutions has a team of experts with strong business acumen who work with your sales, marketing, and business development teams to set up Microsoft 365 technologies to fuel growth and customer satisfaction. We also offer ongoing support if any technical issues come up.